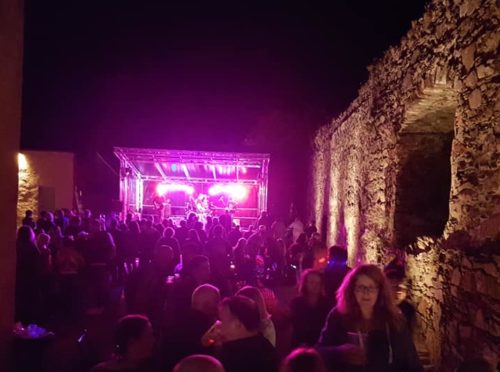 Banff's 12-hour music festival returns this summer and, due to its growing demand, a third stage may be added to the event.
Wolfstock will be held on August 31 for its third year and has become a firm favourite on the local calendar.
Last year, the festival of live music, stalls and entertainment in the grounds of Banff Castle sold out and this year looks to be heading the same way.
And, due to the overwhelming demand for tickets, organiser Keri Gibson is considering adding another stage to the mix.
She said: "I took on the organisation of Wolfstock last year and it was an amazing event.
"It was great to see local bands from all over the north-east attend – this year has seen an amazing amount of musicians and bands inquire which is terrific.
"This is an event that will grow and it is something great for our local area, in addition to the fact that all proceeds go to Scottish-based charities."
When announcing the band line-up on Facebook, a statement was released which said: "Due to the high volume of interest from musicians and bands, we are looking into the possibility of a third stage."
After helping organise a small festival in the castle grounds associated with the Coastal Fringe, Miss Gibson discovered that the organisers of the first Wolfstock could not commit to running the event, so she stepped into the role.
She said: "Banff Castle Committee wanted it to continue and so I offered to organise it.
"With only two months to organise and pull it off, it was a surprising success and I thoroughly enjoyed the experience.
"They were kind enough to let me organise it again this year.
"It is an event which is beneficial to our local area as well as helping promote local musicians and bands and my main aim was to make it as affordable and family-friendly as possible.
"As somebody who has kids of their own, I know that it can be a struggle to find something for everyone and not spend over the odds."
Local councillor Mike Roy commended the event for bringing people to the area.
He said: "I'm so happy to support Wolfstock, because Banff needs all the help it can get and the success over the last few years has been exceptional in bringing visitors to our town to hear local bands."
Tickets are available at www.tickettailor.com