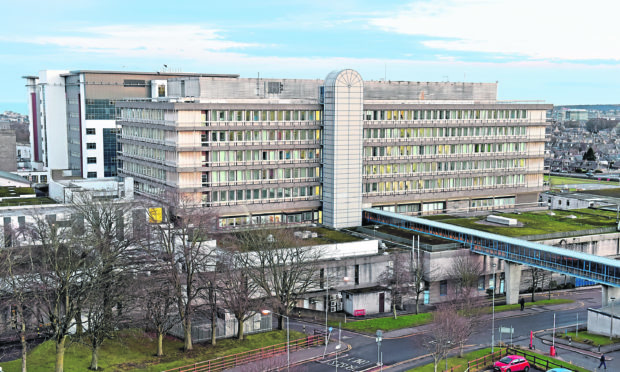 Flooding at Aberdeen Royal Infirmary caused a power cut and forced some patients to be moved.
The leak sprung in the Emergency Care Centre following a problem with the water system which caused water ingress, causing damage to parts of the building this afternoon.
Hospital bosses said there had been minimal disruption and there would be a return to "business as usual" as soon possible.
A spokswoman said: "A leak in the water system resulted in water ingress and some damage to some areas of the Emergency Care Centre on the Foresterhill Campus late afternoon. The leak has now been identified and isolated.
"Some areas have had a power outage as a result of this.
"There has been very little disruption to patient care, apart from moving rooms to let the clear up take place.
"We always strive to get back to a 'business as usual' scenario as soon as possible, and that is exactly what is happening."