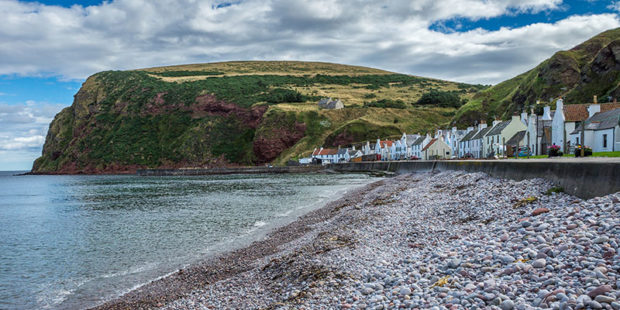 A passing kayaker saved two children from drifting out to sea off the Buchan coast this afternoon.
Emergency teams had been called to Pennan Bay at around 3.55pm after an inflatable boat was caught in the tide.
The Fraserburgh and Banff coastguard teams and RNLI all-weather lifeboat from Fraserburgh were sent to the rescue.
But they weren't needed as the passing kayaker towed the youngsters back to shore.
A spokesman said: "HM Coastguard received a 999 call from a member of the public to report two children possibly in difficulty in the water in Pennan Bay.
"They had managed to get the inflatable back to shore.
"A kayaker had helped them back to the beach.
"Our crews left the scene just before 5.40pm."