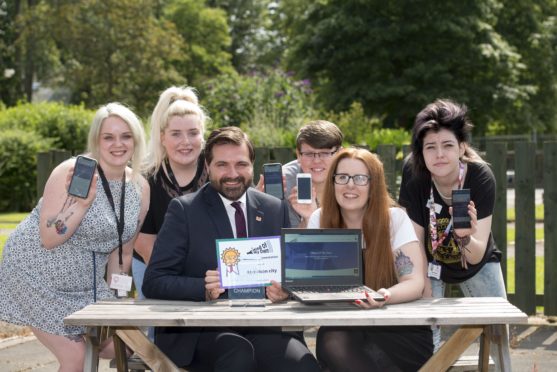 Aberdeen City Council has adopted a new app to help young people make their voices heard.
At an event yesterday  at Westburn Resource Centre, staff and young people were among the audience giving their feedback on the Mind of My Own app which has been on trial since March.
It enables youngsters to make their voices heard and make decisions on their lives by saying how they are feeling, what support they need and to tell their care worker about the things that are important to them.
Councillor John Wheeler, education operational delivery convener, attended and said: "Participation and joint-decision making are at the heart of our engagement with the city's children and young people and underlines why we are striving to become a Unicef Child Friendly City.
"It was great to see how the Mind of My Own app will really help our care-experienced young people to shape their futures.
"We have invested in technology and staff training to help improve still further our engagement with the young people in our care."
The app which uses child-focused language and design to encourage young people to share their thoughts using a tablet, phone or games console, is a world first and gives children and young people the opportunity to share their views at times when there may not be professionals available to talk.
Mind of My Own director Jill Thorburn said: "It's fantastic to be working with Aberdeen City Council to bring the app to the children and young people they support."