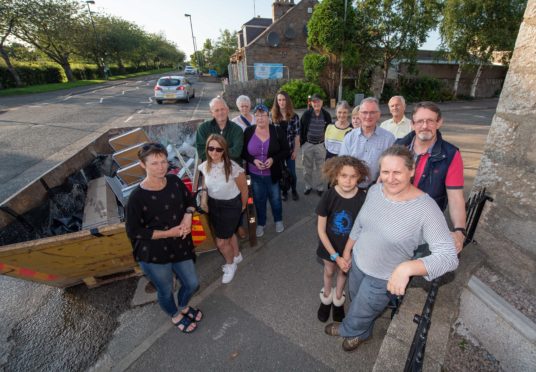 Residents of an Aberdeenshire village have raised "serious concerns" that a proposed new housing development will impact children's safety.
A planning application to build 64 homes at Bonnyton Farm in Pitmedden will be considered by Aberdeenshire councillors next month.
If the scheme is approved it will require the re-opening of the junction between the B999, which runs through the middle of the area, and residential street Ingleside.
The section has been closed to traffic with bollards for the last 20 years.
A number of community groups have now organised a public meeting to consider their options, in a bid to block the change.
Yvonne McLeod, development officer for the Udny Community Trust Company, said: "It's almost directly opposite the primary school, right beside the park and there's a shop on the corner of the junction, so quite a lot of people are coming and going all the time.
"The junction is bang in the middle of the community and it can be really busy with children."
More than 50 objections have been submitted regarding the application, with many remembering a serious crash at the site in 2014.
A four-year-old boy was knocked down and had his pelvis broken in three places after running onto the road between some parked cars.
Mrs McLeod added: "The objections are almost wholly on safety grounds.
"There's a real worry the application will go through, so people want to make sure they have done everything they possible can before the council sits down to make the decision."
The meeting will be held at Pitmedden Hall from 7pm on Thursday, August 8.
Kirkwood Homes has been approached for comment.