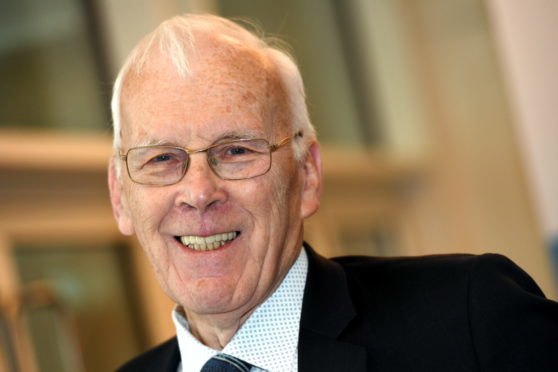 One of the north-east's most renowned business figures has gained international recognition for his philanthropy.
But Sir Ian Wood KT GBE, who has been announced as one of the recipients of the Carnegie Medal for Philanthropy, said yesterday the accolade belonged not just to him but to every member of his "great" teams working in both Scotland and Africa.
The medals are awarded once every two years to a handful of global individuals whom the Carnegie family of institutions believes are creating a world of positive change.
They honour the memory of Dunfermline-born Andrew Carnegie, whose charitable instincts have marked him as one of the greatest philanthropists in history.
Sir Ian, chairman of The Wood Foundation, which was established in 2007, is the only European philanthropist on this year's list.
He said: "I am very proud to be one of this year's recipients of the Carnegie Medal for Philanthropy.
"I feel a particular pride in representing Scotland on this, the 100th anniversary of the passing of our greatest national philanthropist.
"But this award is not just about me, but a testament to the terrific work being done by the Wood Foundation members, who are doing a super job in so many different areas, whether in Scotland or across different African countries.
"My own philanthropy has undoubtedly been at least partly inspired by Andrew Carnegie, an industrialist turned philanthropist who gave people huge opportunities locally and globally.
"I hope he would be pleased with a fellow Scot, albeit one from a different generation, who has achieved a tiny fraction of his accomplishments in increasing access, reducing inequity and giving people the tools and platforms to help themselves."
The Wood Foundation's work in the UK and Africa includes managing a diverse range of interventions and investments, which promote sustainability, systemic change and transformational impact on the basis of helping people to help themselves.
In Rwanda and Tanzania, the foundation is transforming regions through the tea industry.
As well as investing significant funds and expertise, it is also training 5,000 smallholder farmers each year to create a sustainable industry for generations to come.
More than 70,000 smallholder farmers now work directly with the foundation on up to 20,000 hectares of land, creating additional employment for more than 30,000 people.
In Scotland, the flagship programme of its 'developing young people in Scotland' portfolio is the Youth and Philanthropy Initiative.
The active citizenship programme has engaged more than 175,000 young people, introducing them to philanthropy through the responsibility of awarding nearly £4m to charities.
Its recent annual event brought together 1,000 young people to celebrate their achievements, discuss serious social issues and how they would continue after YPI.
Sir Ian added: "I know Andrew Carnegie was always very keen to encourage others to give and I think he would have been very pleased with YPI and its role in engaging young people with philanthropy.
"As Carnegie himself said: 'You cannot push anyone up a ladder unless he be willing to climb a little himself'.
"This medal is as much a testament to them as it is to us.
"It also recognises the invaluable support of my family and the work being done by the teams of talented, committed and professional people who are managing our philanthropic activities."
The Wood Foundation has also created the first private sector-led economic development body in Scotland, Opportunity North East, which is leading the economic renaissance of Aberdeen city and Aberdeenshire as it enters a new era.
Sir Ian has been a fervent supporter of opening up STEM subjects to more girls and young women and believes Scotland's universities and colleges are not doing enough to prepare the next generation for the challenges of the digital age.
He told the Press and Journal: "Young girls tend to be quite interested in science and maths, but something happens when they go to secondary school, so we have to challenge that. It's essential we do so.
"We have to get children interested in these subjects at primary school and we have 12 local authorities involved across Scotland and are working with Scottish Government.
"We will hopefully increase that number in the future.
"But we also need to do more to equip our youngsters with modern skills, because we are not producing enough well-qualified young people at our universities and colleges and that is something else which has to be addressed."
Sir Ian will collect his medal and Andrew Carnegie bust in New York in October.
Andrew Carnegie: the Scotsman who helped build modern America
Andrew Carnegie was a Scottish-American industrialist and business magnate who led the expansion of the American steel industry in the late 19th century.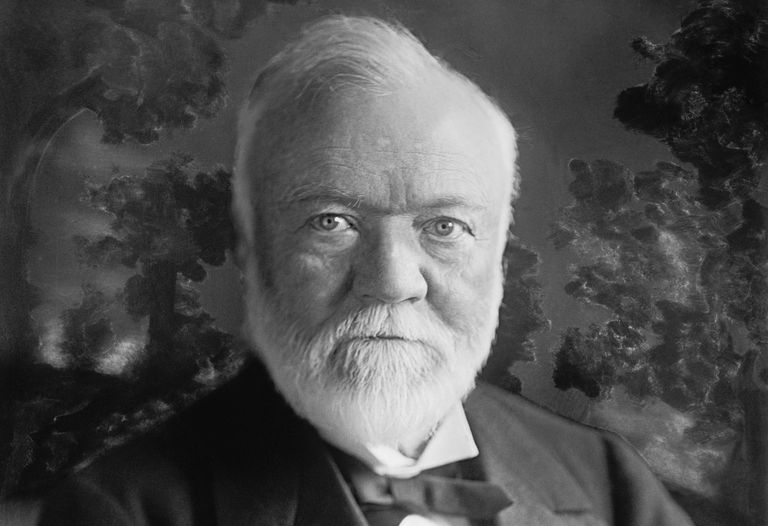 He became a leading philanthropist in the United States and the British Empire.
During the last 18 years of his life, he gave away about $350 million to charities, foundations and universities – a sum that represented almost 90% of his fortune.
Carnegie was born in Dunfermline and emigrated to the US with his parents in 1848, at the age of 12.
He started work as a telegrapher and, by the 1860s, had investments in railroads, railroad sleeping cars, bridges and oil derricks.
Carnegie accumulated further wealth as a bond salesman, raising money for American enterprise in Europe.
He built Pittsburgh's Carnegie Steel Company, which he sold to JP Morgan in 1901 for $303,450,000.
Carnegie devoted the remainder of his life to large-scale philanthropy, with special emphasis on local libraries, world peace, education and scientific research.
With the fortune he made from business, he built Carnegie Hall in New York and the Peace Palace and founded the Carnegie Corporation of New York, Carnegie Endowment for International Peace, Carnegie Institution for Science, Carnegie Trust for the Universities of Scotland, Carnegie Hero Fund, Carnegie Mellon University and the Carnegie Museums of Pittsburgh.
He died in 1919.