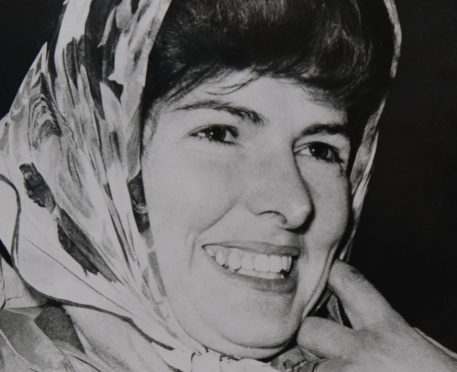 Myrtle Farquharson, who has died aged 88, was a trailblazing north-east woman who travelled the world working as a doctor.
She caught the nation's attention after becoming the first female doctor to assist the Aberdeen RNLI on a rescue.
Dr Farquharson was working as a locum GP in November 1962 when the Aberdeen lifeboat crew was called to help an injured Danish skipper, some 80 miles away.
In gale force nine winds and blizzards, armed with a bucket the crew had given her to help cope with seasickness, she endured a 14-hour round trip.
Despite the conditions, nephew Colin MacKenzie said his aunt had climbed aboard "without a second thought".
Battered by 15 foot high waves, the Ramsay Dyce lifeboat missed its intended target, the Poul Ann, meaning the 170-mile round trip was in vain.
The Esjberg vessel's crew subsequently returned to port unaided.
But national newspapers were waiting for the glamorous doctor – photographed in a headscarf and with a beaming grin on her face – on her return to shore, where she was quoted as saying: "It was awful."
Headlines described the "Heroine of the cruel North Sea" and the "Courage of Dr Myrtle".
The striking images of the 32-year-old clambering out of the boat in Aberdeen prompted letters from admirers across the country – and at least one wedding proposal.
Last night operations manager at Aberdeen lifeboat station Bill Deans MBE said: "The Aberdeen lifeboat family was very sorry to hear of Dr Myrtle Farquharson's recent passing.
"She made her own piece of local lifeboat history in 1962.
"We had the pleasure of welcoming Dr Farquharson back to the station last year, when she met today's crew – including several women who are now regular crewmembers."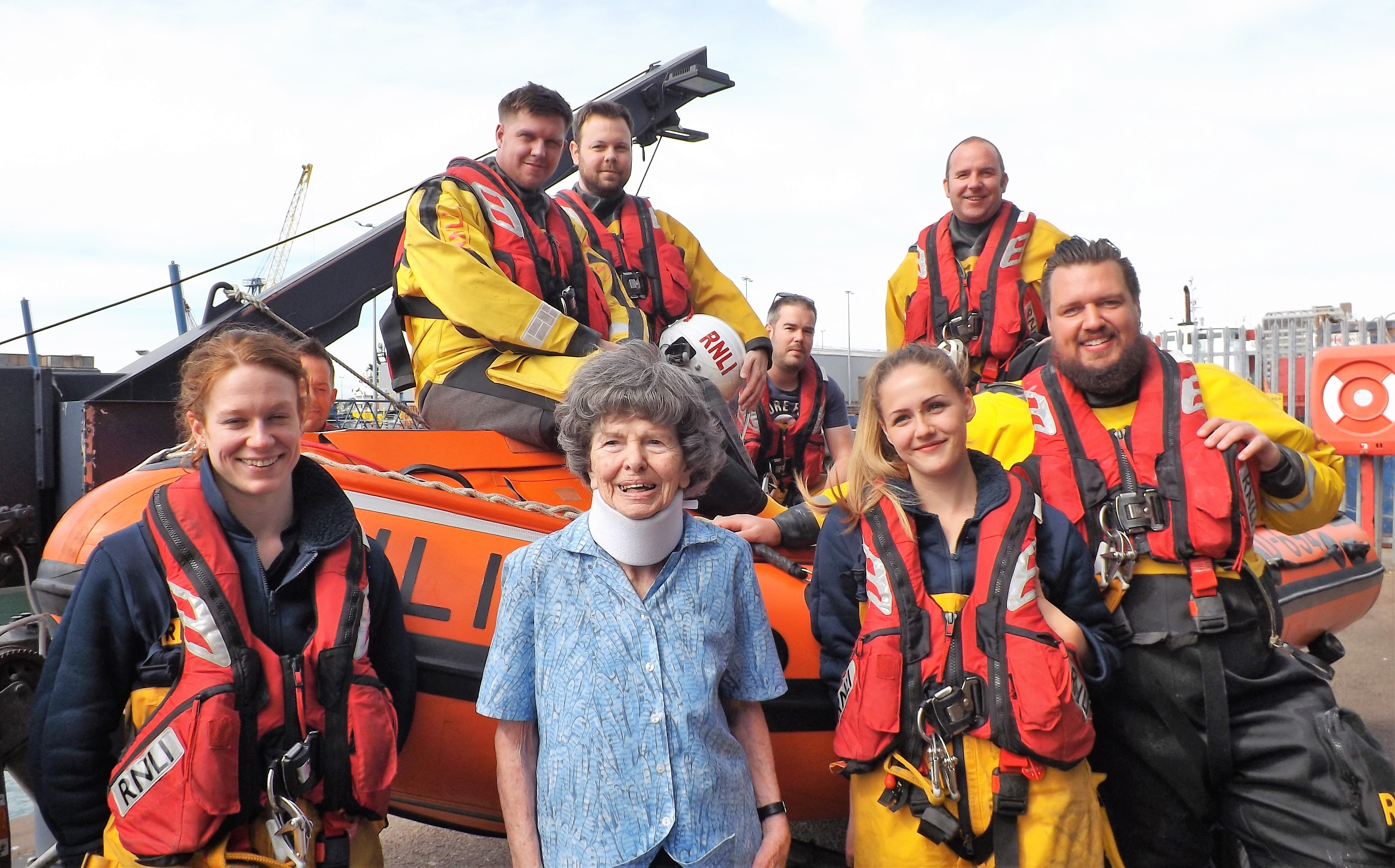 Though her RNLI exploits brought her to national attention, the Aberdeen University graduate had already impressed in medical circles by the time she set foot aboard the Ramsay Dyce.
None other than the Queen's Royal Surgeon, George Gordon Bruce, described her as "one of the most intelligent students in her year".
After working as a surgeon at Inverness' Raigmore Hospital, Dr Farquharson's career took her overseas and she spent 11 years working in "frontier conditions" in Canada.
Mr MacKenzie said the gruelling 16-hour days in freezing conditions were worth it for his aunt, as she was able to work as a surgeon and a GP, while also helping in the running of the hospital.
Out on patient visits, Dr Farquharson was taught how to remove a wheel and set fire to a tyre in case she should ever get stuck in cold weather.
Her career then took her to The Middle East, where she worked in government, military and private hospitals.
Mr MacKenzie said she took regular trips home to see her beloved Deeside and to spoil her sister's children with presents and day-trips.
"Everyone should have an Auntie Myrtle," he said.
Retiring to Aberdeen in 1993, Dr Farquharson volunteered with the Citizens Advice Bureau and at Drum Castle.
She died at Deeside Care Home last week, aged 88.
Friends and family are invited to gather for her funeral at Wm. Gilchrist's Chapel in Rose Street, Aberdeen today at 10.30am.