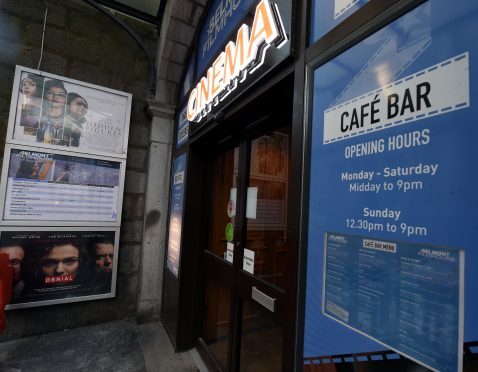 A premiere has been announced for an eagerly anticipated film inspired by the "invasion" of women into an Aberdeen pub.
No Ladies Please, written by local historian Fiona-Jane Brown, tells the story of the formerly men-only Grill Bar on Union Street, which opened in 1870.
In 1925 it was purchased by John Innes who proceeded to hang a sign on the window stating "No Ladies Please".
In 1973 a group of delegates attending the Scottish Trades Union Congress in Aberdeen – including George Robertson, who later became secretary general of NATO and 21-year-old activist Jacquie Blair – spotted the sign and angrily demanded entry.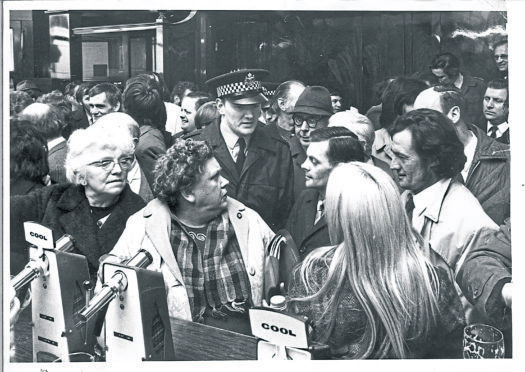 Their spontaneous protest made headlines across the country, with a front page in The Scotsman on April 20 1973 stating that the Grill's then propetier, Eddie Watson, shouted: "Sorry, no ladies" and attempted to shut the door in their faces.
The women, who ripped the sign from the door, were eventually served alcohol, but were unable to finish their drinks before being forcibly removed by police.
Undeterred, the women took up their battle stations – six-deep – at the pub doors and chanted "we shall not be moved."
Now a film inspired by the incident will be shown at the Belmont Filmhouse on September 30.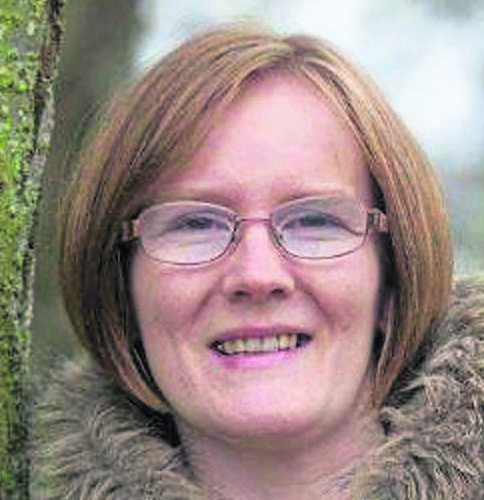 Ms Brown, who led the project, said: "It's been a very long year and I am so relieved No Ladies Please has a premiere date now.
"It has been an amazing effort by everyone involved – they've done a sterling job and I am very proud.
"The final product  has exceeded my expectations."
Yvonne Heald directed the film, with Haworth Hodgkinson as assistant director and Rory Holwerda taking the role of director of photography.
Standing in for The Grill during filming was the Fittie Bar, which was transformed by designers to look as authentically 70s as possible – with football posters, glasses and costumes from the period.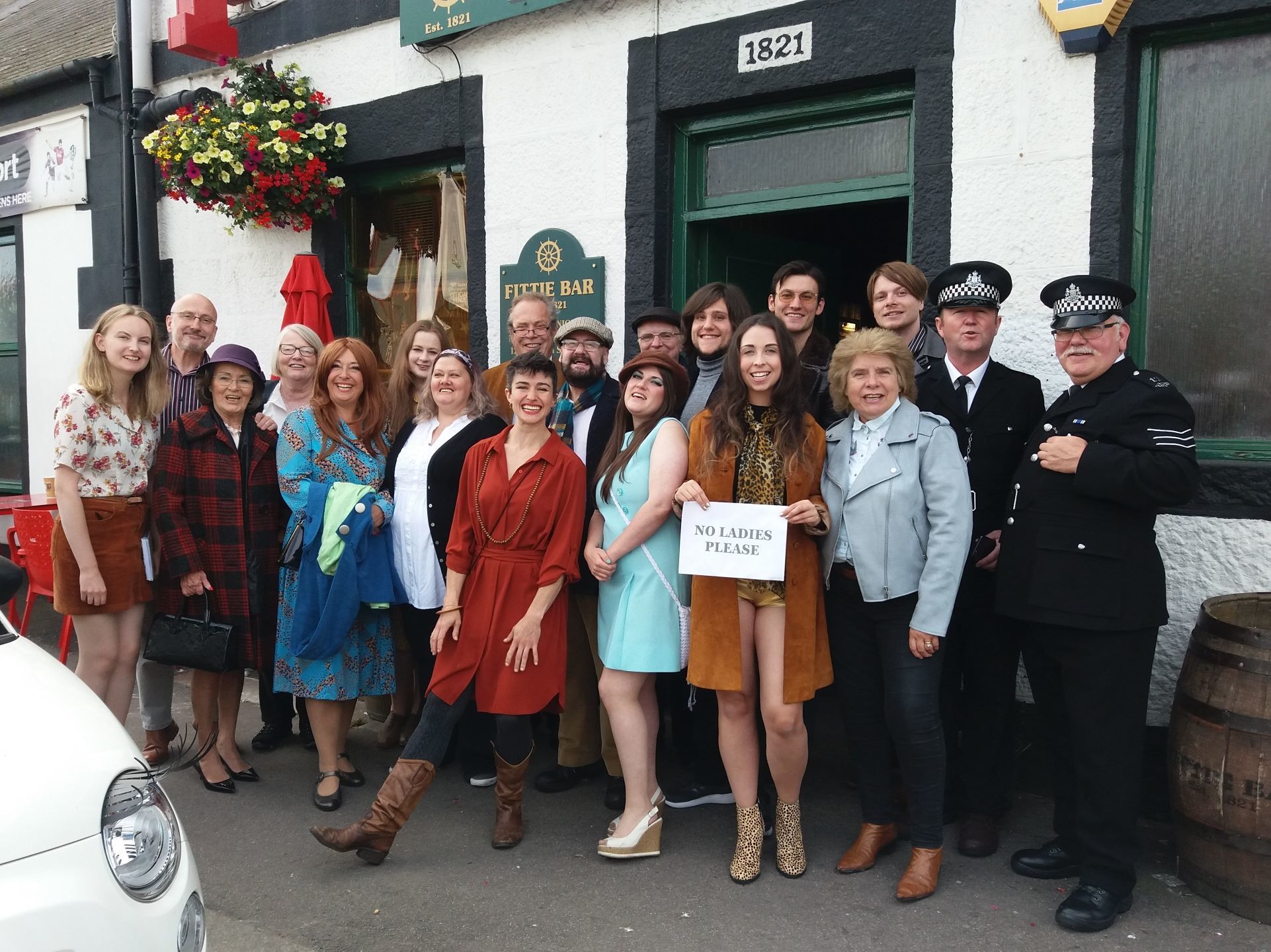 No Ladies Please was made in collaboration with Crow House Projects, a community interest company focused on building a filmmaking network in the north-east of Scotland.
Women were finally served in The Grill in 1975, with the passing of the Sex Discrimination Act, although a female bathroom was not built on the premises until more than 20 years later, in 1998.
Ms Brown added: "No Ladies Please is very timely in this day and age with issues surrounding gender equality still prevalent.
"This movie is set when women began to take a stand – and a lot of people have forgotten this protest even happened.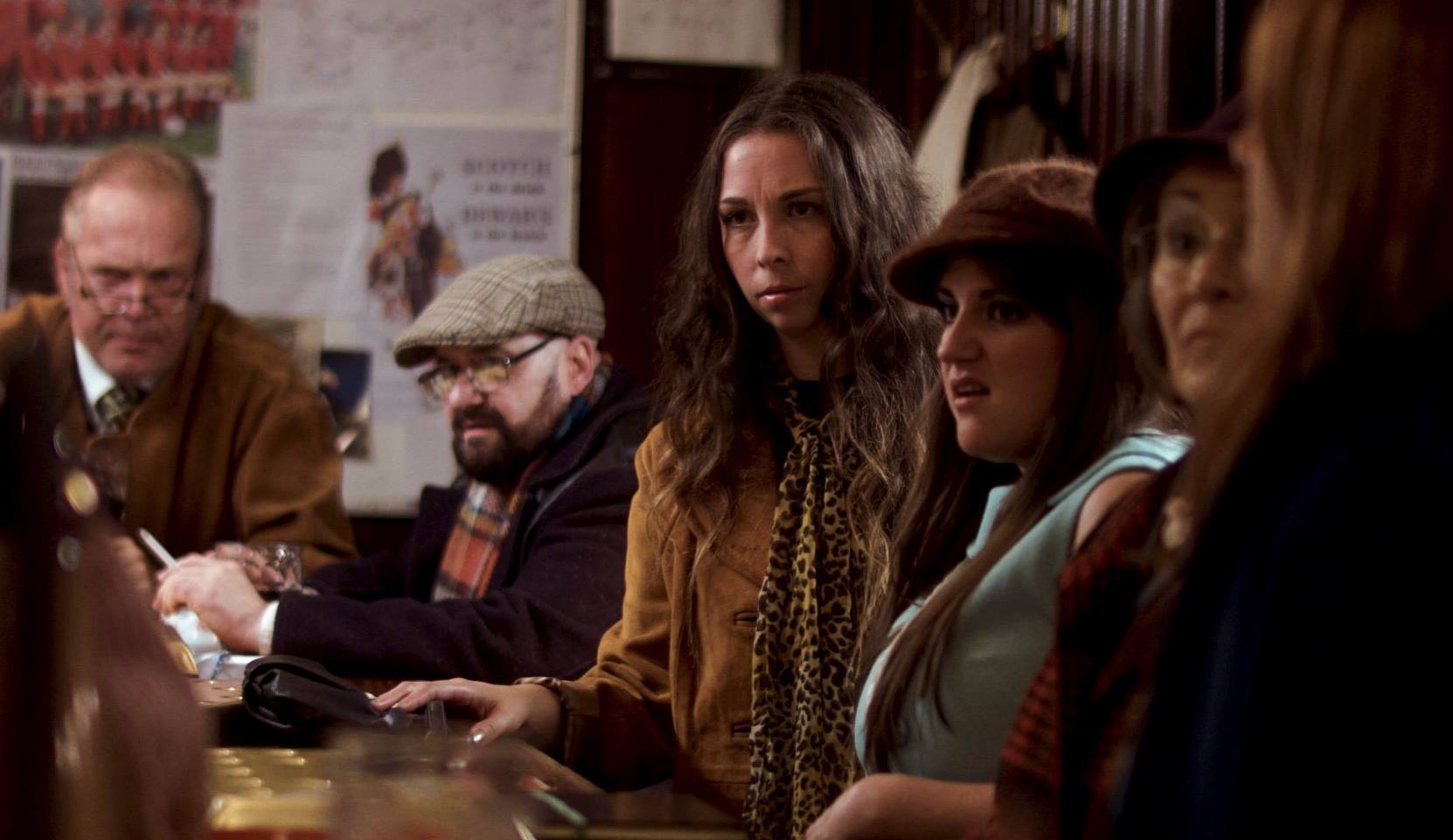 "These women said 'no more' and I hope others are inspired in their own fights for equality."
A spokesman from the Belmont Filmhouse said: "As Aberdeen's independent cinema, we're really pleased to host this very special screening at the end of September.
"Come along, get a slice of Aberdeen's history and support local filmmaking."