VIDEO: Five-year-old boy becomes 'internet sensation' after rocking out with Foo Fighters
By
Gregor Aiken
August 26, 2019, 3:00 pm
Updated: August 26, 2019, 4:35 pm
An Aberdeen mother has described how her son has become an "internet sensation" one week after rocking out on stage with Foo Fighters frontman Dave Grohl.
First time gig go-er, Taylor Blackburn, attended the Belfast Vital gig last week- and it was one to remember.
In a bid to get the band's attention friends and family created a sign for him to hold saying: "I'm Taylor, aged 5, first ever gig".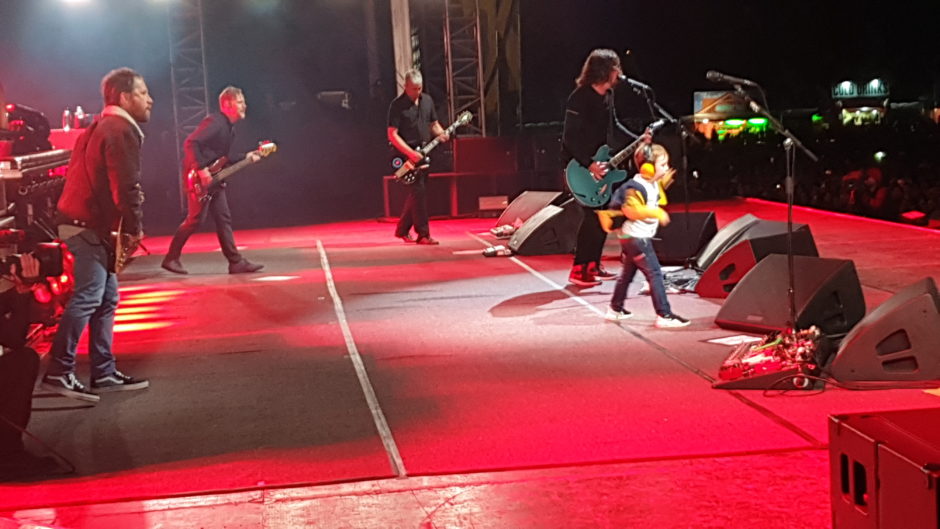 The sign worked and after some cheering from the fans, he was invited on stage by Dave Grohl and danced in front of 35,000 people.
Videos of Taylor have been posted all over social media and his mother Nikki Blackburn, who grew up in Aberdeen before moving to Northern Ireland, described the surreal experience as "crazy".
"He has become an internet sensation," she said.
"We were in the pit at the front of the concert and people kept pushing us forward and encouraging us to get Taylor spotted.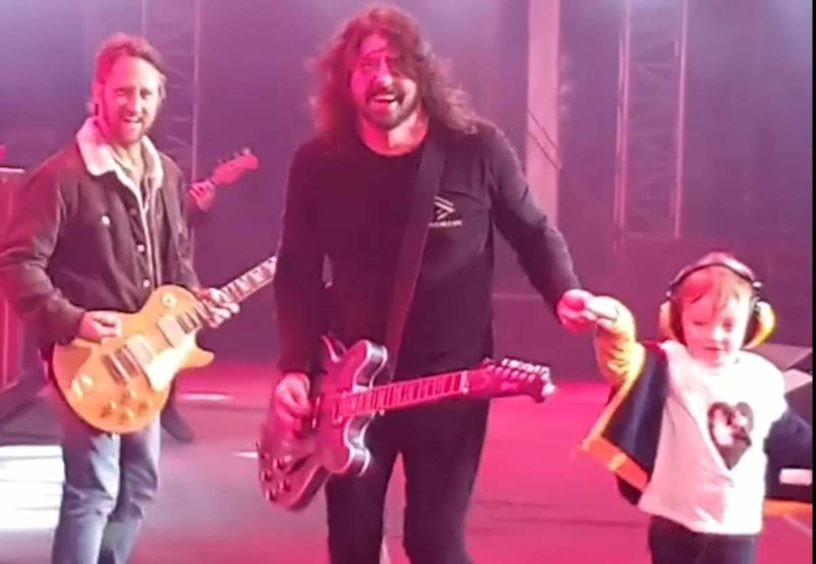 "Next thing we know we're at the side of the stage and Taylor is dancing along with Dave Grohl to 'All My Life'.
"He (Taylor) knows he's a superstar and Dave is now his new best friend."
The online video has been watched more than 150,000 times and Taylor has appeared in iconic music publications such as Kerrang! and Billboard.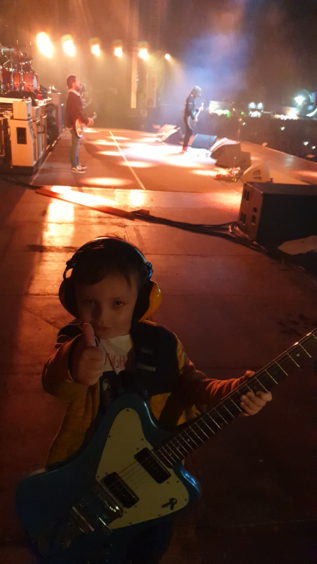 Mrs Blackburn added: "My phone has been buzzing nonstop with messages since the video went online.
"It's just amazing looking back seeing them rocking out in front of 35,000 people.
"I'm so proud of him."
Hi Nikki we were there stood along from you, I took this photo of Taylor. He was awesome so pleased for you all. pic.twitter.com/OtZDhL1wCW

— David Tennick (@davidtennick) August 20, 2019
At the end of the concert Taylor was given Dave Grohl's armbands, the gig set list, Taylor Hawkins's drum sticks and held one of the guitars.
More from the Press and Journal