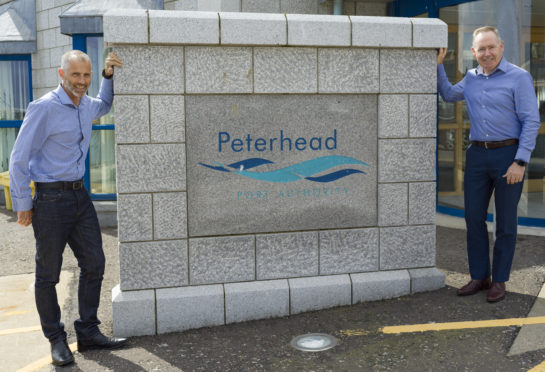 The second Peterhead Seafood Festival will be bigger and better than ever – and will come complete with its very own fishing village.
Festival organisers Rediscover Peterhead has revealed that this year's event, which is being held on September 14, promises to build on last year's debut event
Building on the success of the inaugural year, which drew crowds of 4,000 people, the festival will feature four distinct zones to celebrate fish in a diverse range of ways.
One of these is the village which will contain the Broad Street Fish Market.
John Pascoe, chairman of Rediscover Peterhead, said: "This will be located in Broad Street and feature most of our fish producers, processors and related companies including net mending and fish filleting.
"At the centre will be a large marquee, which will host a full programme of fishing demonstrations with different chefs and recipes featuring some popular and less widely used fish.
"We aim to promote some of the less used species to promote the sustainability of fishing."
The day will also feature a discovery cove for children, a Blue Toon Tunes music area, and the treasure cove and crafters collective which will be spread around the town.
The day will highlight a wide array of takeaway food offerings and pop-up restaurants with all the town centre businesses invited to get involved and support the festival.
The headline sponsor for the newly-created fishing village for the next two years was announced last night as the Peterhead Port Authority.
Mr Pascoe said: "We are proud to announce that Peterhead Port Authority will be sponsoring the fishing village at the festival for this year and again in 2020."
Simon Brebner, chief executive of the authority, said: "The board is delighted to be supporting this excellent initiative in the town over the next two years.
"Peterhead is renowned for great seafood and it is fitting that an annual celebration should be held, capitalising on all the good work for the first event which went so well."
The Seafood Festival takes place on Saturday, September 14 across Peterhead town centre from 10am to 4pm.
For more information, visit the Facebook Page called Peterhead Seafood Festival or visit the Rediscover Peterhead website.