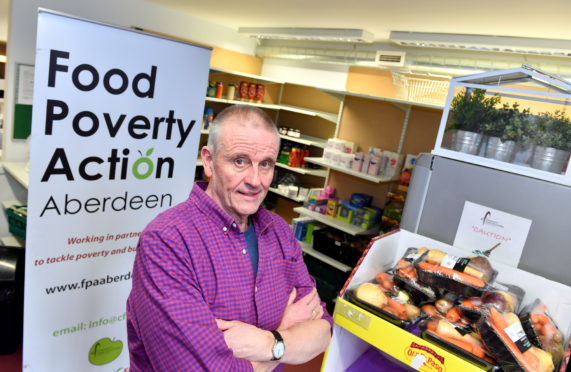 A national food charity provided surplus food to 76 holiday projects during the summer and estimates that at least 6,315 children accessed meals at these projects every week.
FareShare, the UK's biggest food redistribution charity – which has warehouses in Aberdeen, Edinburgh, Dundee and Glasgow – delivered an estimated 56,192 meals to children at risk of hunger over the school summer break.
The food provision was coordinated in partnership with local authorities including Aberdeen City Council, funders and community groups across Scotland.
Organisations receiving food from FareShare also provided activities such as sport, drama and cooking lessons to ensure children were kept well fed and active – so they were able to return to school healthy and ready to learn.
Across the UK, an estimated three million children are at risk of going hungry over the school holidays when the safety net of free school meals is removed, placing additional stress and financial pressure on vulnerable and low-income families.
Rachel Carr, network development manager for FareShare Scotland and Northern Ireland, said: "For parents of children who normally receive free school meals, the summer can be a really difficult time – with the strain of added food costs, activities and childcare leaving many families struggling to provide food.
"This summer's work by our regional centres across Scotland aimed to address the issue and demonstrate the glaring need for enhanced food provision and support for low-income families in our communities over the summer.
"With the support of our food partners, we're grateful we were able to provide more support to frontline charities tackling holiday hunger than before.
"But in order to ensure no child goes hungry as soon as school is out – whether that's Easter, Christmas or summer – we're appealing to the food industry for more child-friendly food, such as fruit, cereal and juice. Every donation can make a real difference."
FareShare's Scotland Regional Centres are run by partner charities, including Cyrenians in Edinburgh, Move On in Glasgow, CFINE in Aberdeen and Transform in Dundee.