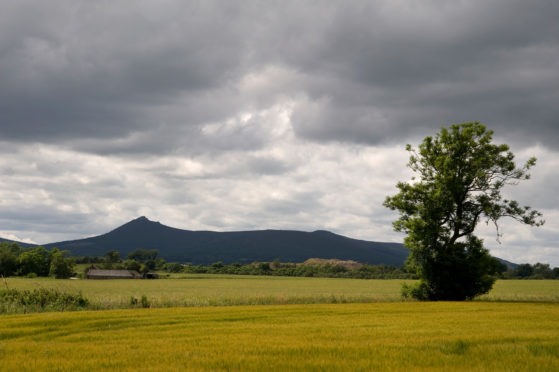 A horse rider has been seriously hurt after she was attacked by a husky at a north-east beauty spot.
The woman and a friend were riding at Bennachie earlier this month when a husky-type dog appeared and ran towards them at "high speed" with its "teeth bared".
The woman, who does not want to be named, said they had been trotting up the forestry track, near the back of the car park, when the incident happened at about 10.30am on August 17.
She claimed: "It came at a very high speed from a picnic area on the path with its hackles raised and its teeth bared – it was terrifying.
"I jumped off the horse and tried to stop the dog, but he went for my horse who swung around and flipped me onto the path."
The 58-year-old was taken to hospital as a result of her injuries, and is in a wheelchair while she recovers from a broken heel and ligament damage.
Doctors originally told her it would take eight weeks to recover, but she says she has since been told it could be even longer – and that she will need physiotherapy afterwards.
The woman claimed the dog owner – who also had a small black cocker spaniel with her – did not apologise and suggested the horses should not have been on the path.
She said she hopes police can track down the dog owner to prevent a similar incident.
She claimed: "I'm lucky to be alive, as is my friend and our horses.
"If I hadn't dismounted then my friend and I would have been stuck on two panic-stricken horses who I expect would have bolted if attacked by the dog.
"She needs to be traced before something like this happens again – perhaps with worse consequences."