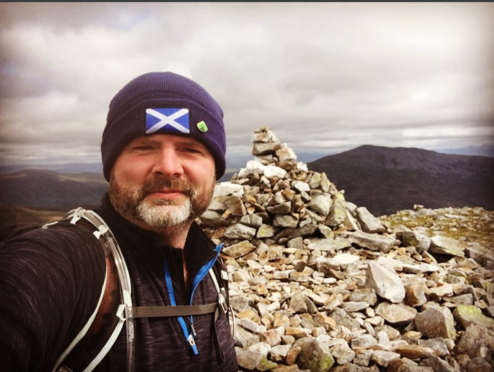 A manager at a north-east butcher is preparing to climb to the base camp of the world's tallest mountain to raise cash for a life-changing charity.
Paul Guest will celebrate his 44th birthday on route to the Himalayas and Mount Everest next month.
Mr Guest, technical manager at the Inverurie-based Donald Russell, decided to take on the challenge of reaching the south base camp, at 17,598 feet, after taking on the National, Welsh and Yorkshire "Three Peaks" challenges over the past year.
He has also been preparing for the trek by bagging as many Munros as possible around Scotland to get his body used to climbing gruelling, steep mountains.
Mr Guest said: "For someone who now loves to spend his weekends in the mountains of Scotland, the chance to travel to Nepal and trek through the Himalayas up to Everest base camp is a once in a lifetime opportunity that I wasn't going to let pass me by.
"When I challenged myself back in August 2018 to complete the National Three Peaks Challenge, little did I realise it would trigger a mountain mid-life crisis.
"I've bounced back from a hard-hitting illness earlier this year to bag 40 of Scotland's 282 Munros so far and now it's almost time for me to board my flights to Kathmandu and Lukla.
"The Prince's Trust is a charity that I believe passionately in.
"It provides support for 11 to 30-year-olds who are unemployed or struggling at school and helps them to transform their lives.
"If you would like to support me, then any donation or sponsorship no matter how big or small through the JustGiving page would be gratefully appreciated."
Mr Guest has ensured that all donations will go directly to the Prince's Trust and all costs for preparing and taking part in the adventure to Everest will be personally funded.
So far, he has raised more than £1,000 towards his £5,000 target.
To find out more, visit www.justgiving.com.