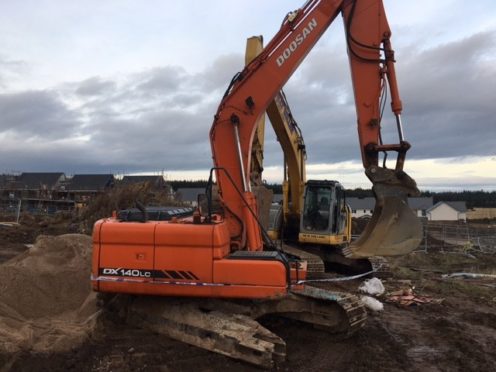 Villagers fear that plans to create a quarry "the size of 12 football pitches" a mile from their homes could ruin their quality of life.
JKR Contractors Ltd is preparing to apply for permission for the development near Newmachar, which would produce up to 60,000 tonnes of material a year for as long as 17 years.
Concerned residents have now banded together to ensure the "unnecessary and harmful" scheme at at Rainnieshill, one mile from their homes, does not become a reality.
They have amassed nearly 350 signatures on a petition outlining their worries.
The campaigners fear that the influx of lorries on local roads would pose a safety risk, that the development would create traffic problems and that people's health could be adversely affected by dust blowing from the site.
---
>> Keep up to date with the latest news with The P&J newsletter
---
They also believe the work would create an unacceptable level of noise pollution, and cause a drastic drop in the value of nearby properties.
The petition group is calling on Aberdeenshire Council and the Scottish Government to ensure the quarry never sees the light of day.
A spokesman said: "We do not need a new quarry because there are already several nearby that serve the area.
"Despite the size and impact of the quarry, it will bring little benefit."
Newmachar Community Council secretary, Mike Taylor, added: "Our concern is that large vehicles may pick a route through our village to get to and from the proposed quarry."
He pledged to "monitor the situation closely" once a planning application is lodged.
The online petition states that the 20-acre site, described as "the size of 12 Pittodrie football pitches", would be excavating rocks from 6.30am to 7pm and could also disturb horse riders, walkers, runners and cyclists using the nearby Formartine and Buchan Way.
Owner and director of JKR, Kevin Taylor, insisted that his firm was looking at ways to alleviate some of those concerns before formally seeking approval to go ahead from Aberdeenshire Council.
Mr Taylor said: "We have taken a step back for a minute to assess all the concerns that local residents have, and are looking for solutions that work for both us at JKR and the people of Newmachar."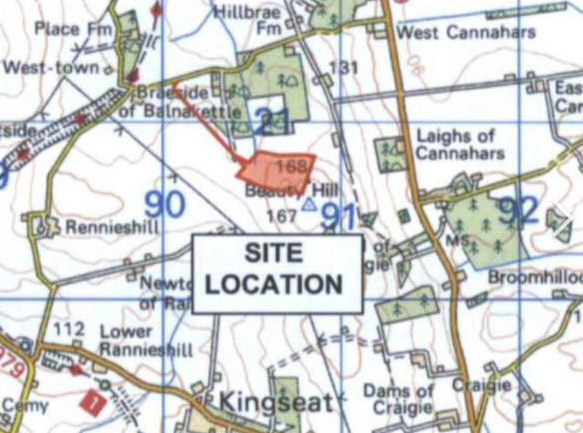 The company explained that it currently buys in all of its aggregate materials, and that being able to excavate its own would help it compete in the marketplace.
The quarry would be manned by two members of staff and operated six days a week.
Throughout the project, JKR will look to assimilate the site within the local landscape by restoring the area with a mixture of agricultural features.
Aberdeenshire East MSP, Gillian Martin, said: "I am aware that some Newmachar residents are concerned about the planning application for a quarry in the area.
"My office has been assisting those who have been in touch with me by passing on their concerns to Aberdeenshire Council, and their local councillors who are currently undertaking the planning process"