The Queen was joined by acting royalty and thousands of spectators as this year's Highland Games season drew to a close in Deeside.
About 15,000 people visited the Princess Royal and Duke of Fife Memorial Park for the Braemar Gathering on Saturday.
As patron of the event, which has been running since 1832, Her Majesty enjoyed prime position in the Royal Pavilion to take in the spectacular displays of dancing, music and sport.
Also in the crowds of excited onlookers was Dame Judi Dench, who was spotted gasping at the incredible feats performed by the traditional athletes, including the famous tossing of the caber.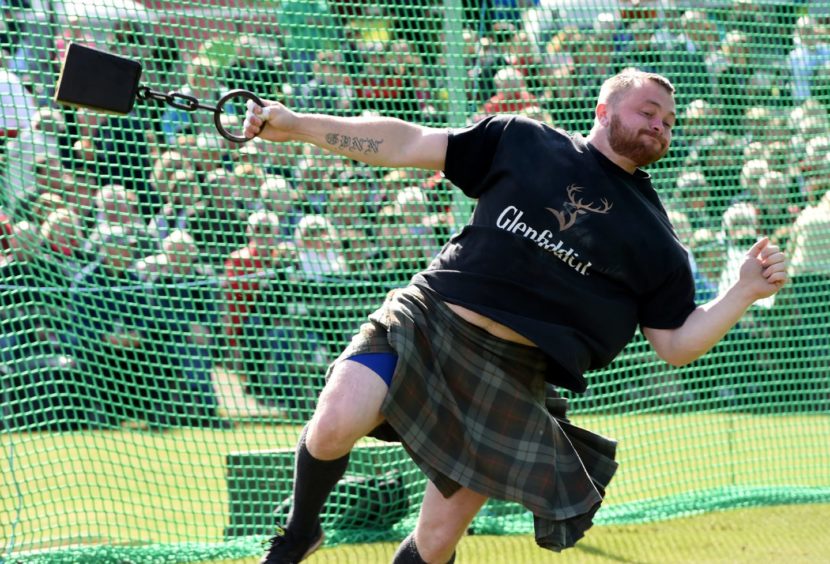 The Queen, who looked resplendent in a purple outfit with matching hat, was joined by The Duke and Duchess of Rothesay as well as Peter Phillips, the son of Princess Anne, and his wife Autumn.
As Her Majesty settled into her seat following a standing ovation from the crowd, she was treated to a rousing performance of God Save The Queen by compere Robert Lovie.
In a short speech, Mr Lovie celebrated the successful first year of the Duke of Rothesay Highland Games Pavilion, which The Queen opened a year ago on Saturday.
VIDEO and GALLERY: Queen unveils new Duke of Rothesay Highland Games Pavilion at Braemar Gathering
And he paid tribute to war hero and Braemar Gathering vice-patron Captain Alwyne Farquharson, who celebrated his 100th birthday this year.
Mr Lovie also took a moment to remember games legend Bill Anderson MBE, who died last month aged 82.
Mr Lovie said: "Bill was fondly known as the grand gentleman of the games.
"He first attended the Braemar Gathering in 1956 and, in a career spanning over 30 years, he won the Open Heavies championship at Braemar no fewer than 15 times.
"His legacy and contribution as Scotland's greatest ever heavyweight will live firmly in our memories for many generations to come."
A group of youngsters from the local Brandie School of Dancing gifted the royal guests some posies to celebrate the occasion.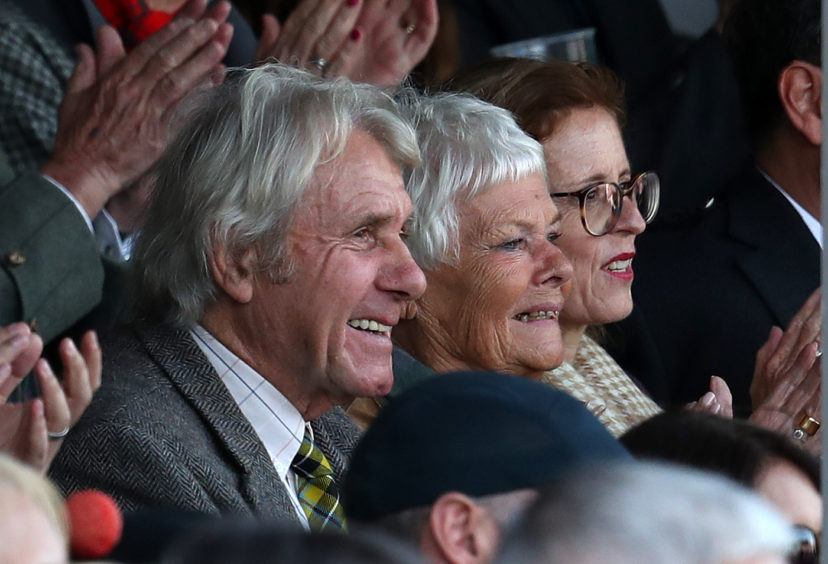 The Queen was presented with a bouquet by Kaitlin Frew, 11, the Duchess of Rothesay received flowers from Amelia Fraser, 10, and seven-year-old Eilidh Murdoch gifted her posies to Autumn Phillips.
Throughout the day, the crowds were blessed with beautiful sunshine and warm temperatures, resulting in lengthy queues for ice creams.
Among the thousands of visitors were many from abroad, including tourists from as far away as Italy, New Zealand and China.
Two ladies who were attending the gathering for the first time were Barbara Heap, from Maine in America, and Tracey Halliwell from the Gold Coast in Australia.
Ms Heap said: "From the second I saw the massed pipe bands, I just started crying.
"It has been such an incredible experience, more amazing than I ever could have thought. I just can't believe I'm here."
Ms Halliwell added: "We had no idea we would be able to get so close to all of the action, and had no idea it would actually be sunny too.
"And seeing The Queen is a very special added bonus."
Another international visitor was Karen Spears from Louisiana in the USA, who attended on an impulse.
She said: "We were actually going up to Elgin for a Stewart gathering, and we were flagged down by a guy going through Braemar who asked if we were parking at the games.
"We had no idea there even was a games, but he told us The Queen was going so we thought 'what the heck', and gave it a shot.
"It's everything we ever wanted to see from a visit to Scotland, it really shows off the country's culture."
One person who didn't take in the spectacle was prime minister Boris Johnson, who curtailed his weekend with The Queen due to the political turmoil at Westminster.