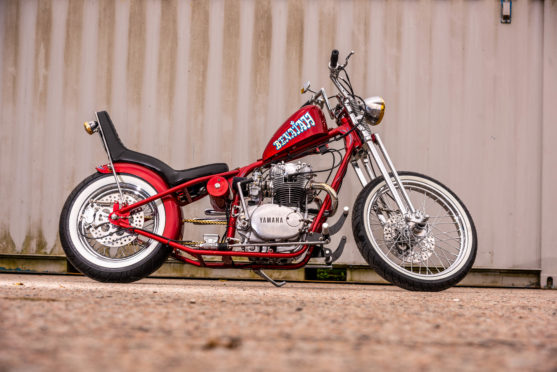 The manager of two north-east addiction recovery centres has built two custom motorbikes as the prizes for the charity's latest draw.
Gordon Cruden, area manager for Teen Challenge North East Scotland, has mixed three of his passions in a bid to raise funds.
Mr Cruden, who discovered his love of motorbikes at the age of 15, has built two custom bikes, a Yamaha XS 650 and Suzuki 500.
These will be the prizes for the charity's prize draw, involving his other passion – helping addicts to recover and find new lifestyles.
Each bike represents one of the recovery centres run by Teen Challenge in the area – the men's facility Sunnybrae in Fyvie and Benaiah near Mintlaw for women.
His third passion, travel, has also come in handy as the group have been travelling across Scotland to promote the bikes and ensure as much money as possible is raised for the two centres.
To find out about the prize draw, visit www.tcns.org.uk/prize-draw