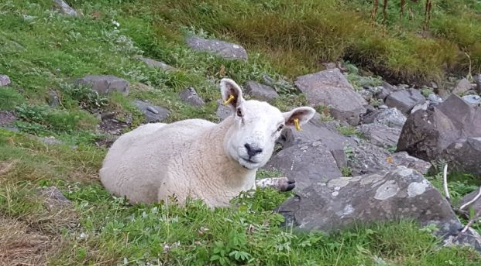 A fundraiser has been launched for a "very lucky" sheep who was rescued after being stranded on a cliff with a broken pelvis for 10 days.
The animal, named Elise, was stuck on a stretch of the north-east coastline near Collieston.
Elise's predicament first came to the attention of nearby resident Rebecca Knowles – who slid down the hill to feed the exhausted ewe water and food during its ordeal.
Ms Knowles said: "She had difficulty getting up and standing, and would only take a few very shaky steps before falling over again."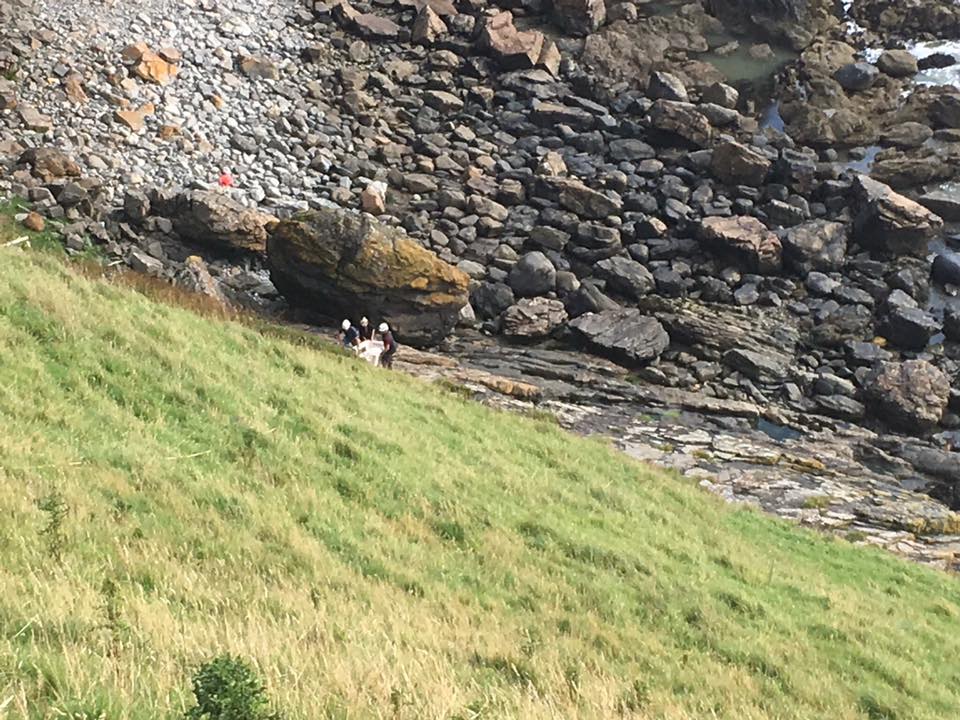 A rescue effort was finally launched after the locals who had taken Elise to their hearts realised the sheep would never be able to make it to safety alone.
Louise Yule, who runs Halfpenny Farm Animal Sanctuary, was called to the spot and determined that it needed urgent medical attention.
Her husband Mike got in touch with two off-duty volunteers from Aberdeen Mountain Rescue, Andy Harrison and Stuart Warrender, who lifted Elise to safety.
X-rays revealed the creature had suffered a broken pelvis.
The sheep was then transported to Halfpenny Farm, where it is slowly recovering after the charity acquired it from its owner – but an operation costing £2,000 may be required.
Mrs Yule said: "It was a very steep slope so getting Elise from it was tricky. We went around everyone we could think of and eventually found the guys from Aberdeen Mountain Rescue.
"Elise had been down there for 10 days and they made the rescue look easy.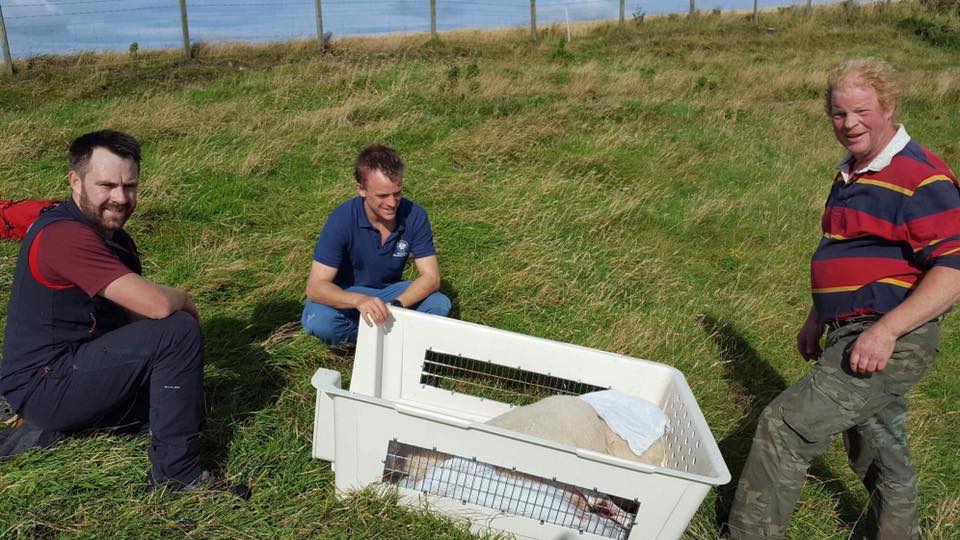 "She will be in the sling for another two weeks and we will then do more X-rays to see how the hip bone is setting.
"If it looks to be healing well, we will continue with rest and immobilisation.
"If not, we can consider proceeding to an operation.
"It is very risky as not many sheep get operations so there is little familiarity with anaesthetics and anatomy."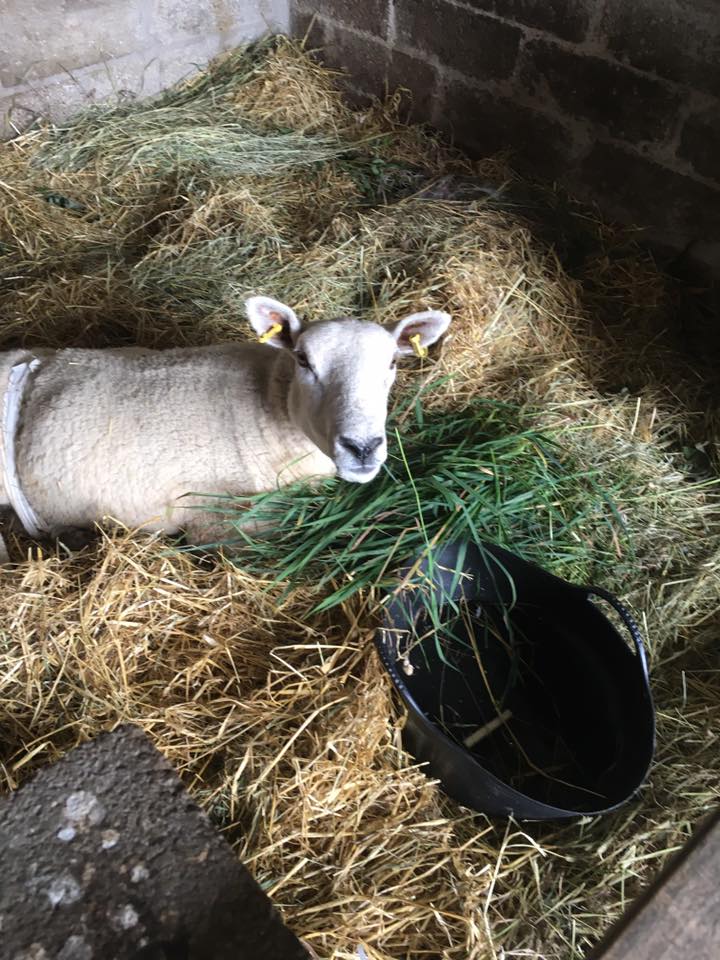 Mrs Yule added: "So many people have come together to save our lovely Elise, so I would personally like to thank you all from the bottom of my heart, she is so worth it."
To donate to the fundraiser, click here. 
As Halfpenny Farm work to rehabilitate Elise, staff at the nearby New Arc Animal Sanctuary have celebrated the release of a badger brought into their care earlier this year in a "comotose state."
On May 31 two women arrived outside the Ellon-based facility with the injured badger in their boot.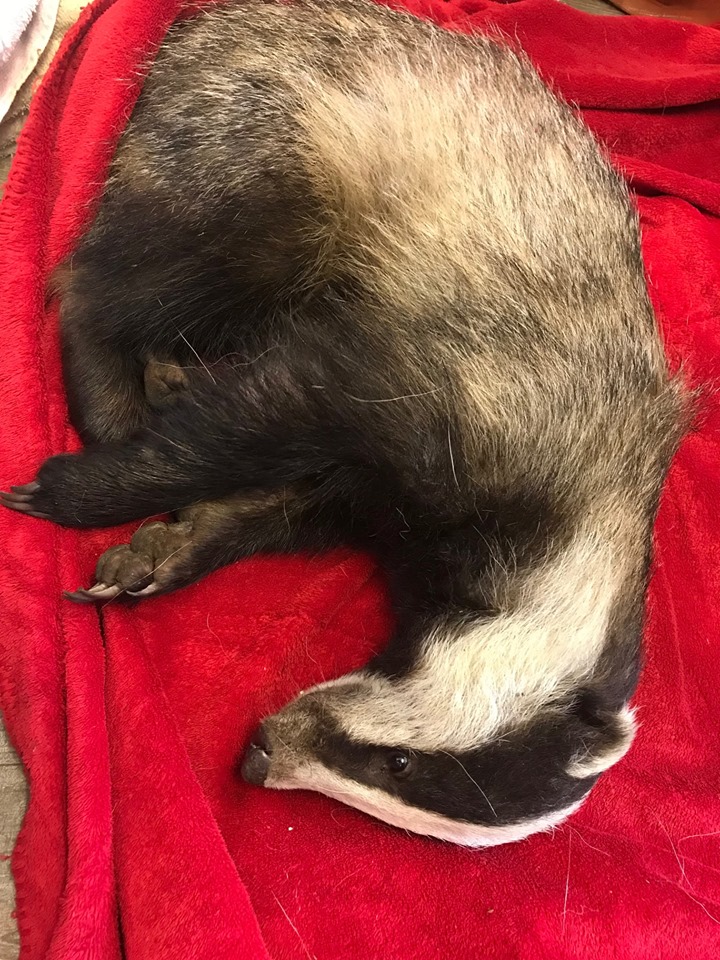 The sickly cub could barely move his eyes and was immediately put on strong painkillers and had to be syringe fed for days.
After several more weeks he had learned how to eat again, and gained the name Dodger, and was well enough to move outside where he began causing mischief – digging a sizeable hole under a shed at the sanctuary.
New Arc bosses decided last week that the badger was fit to be released back into the wild. Dropped off at the place he was found, Dodger left behind "very proud" volunteers as he bounded off into the grass, despite "scaring a deer witless in the process."