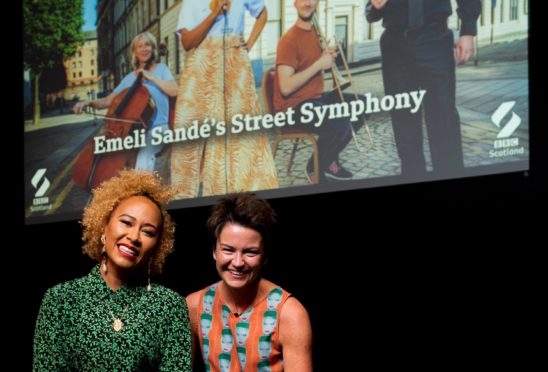 Award-winning singer-songwriter Emeli Sandé enjoyed a visit to Aberdeen last night for the premiere of her new BBC Scotland series, Emeli Sandé's Street Symphony.
The star was joined at the Lemon Tree by some of the city's talented street musicians whom she met on her TV search for Scotland's best buskers earlier this year, including 21-year-old Finn Henderson-Palmer.
The group viewed the first episode of her four-part series – due to be shown on BBC Scotland from September 19 – along with an audience, which included Ms Sande's parents, Joel and Diane, and sister Lucy.
The programme highlights the popstar's journey to pick her favourite buskers from across Scotland, after searching in Aberdeen, Perth, Dundee, Edinburgh and Glasgow.
While in Aberdeen, the star famously met with young Aberdeen singer Nicole Dowsilas, who had her dreams "come true" after she was given the chance to sing with the pop star in the Books and Beans cafe on Belmont Street.
Nicole said it was "the most beautiful day"of her life.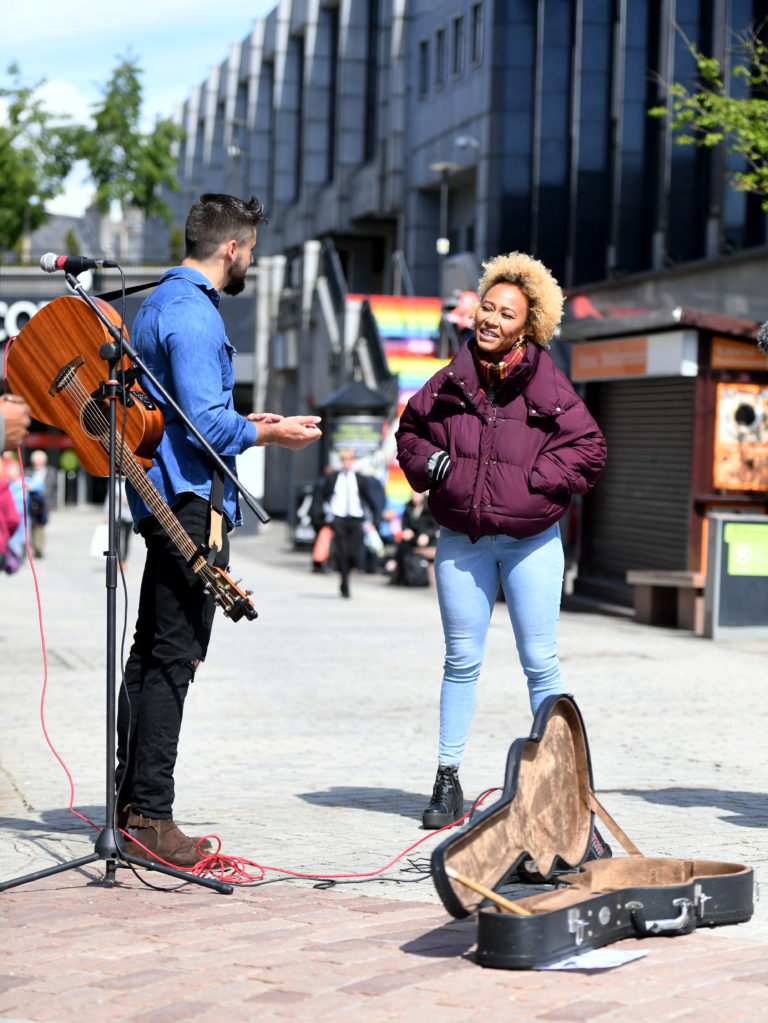 Ms Sande's final six acts – chosen from across her Scotland search – will get expert tuition from top vocal coach Yvie Burnett, based in Methlick, and will have their compositions orchestrated by renowned composer John Logan.
The buskers will then go on to perform a song of their own and a duet with the singer herself in the concert with the full BBC Scottish Symphony Orchestra.
Ms Sande said: "Nothing could have prepared me for just how uplifting and exhilarating the experience has been.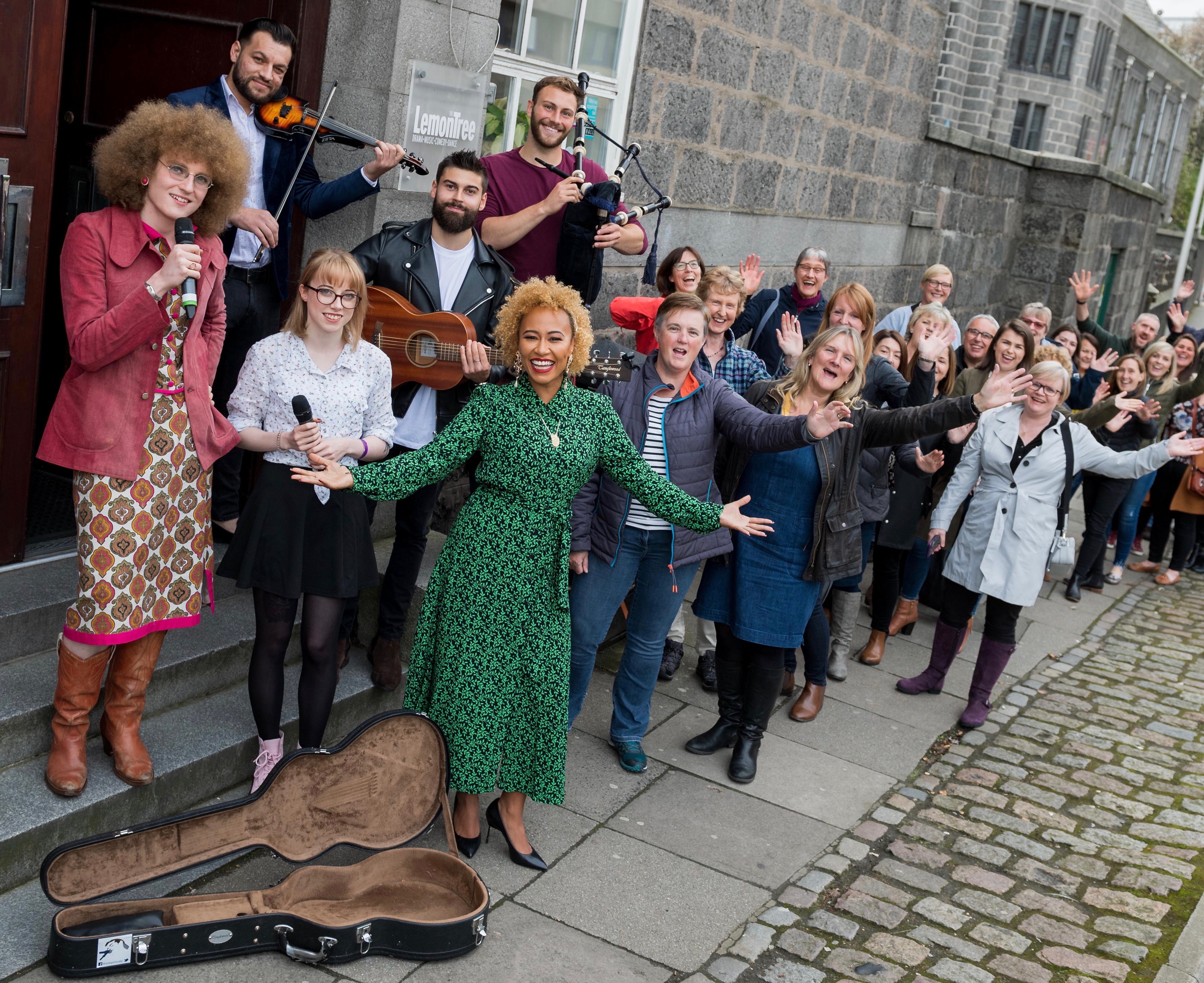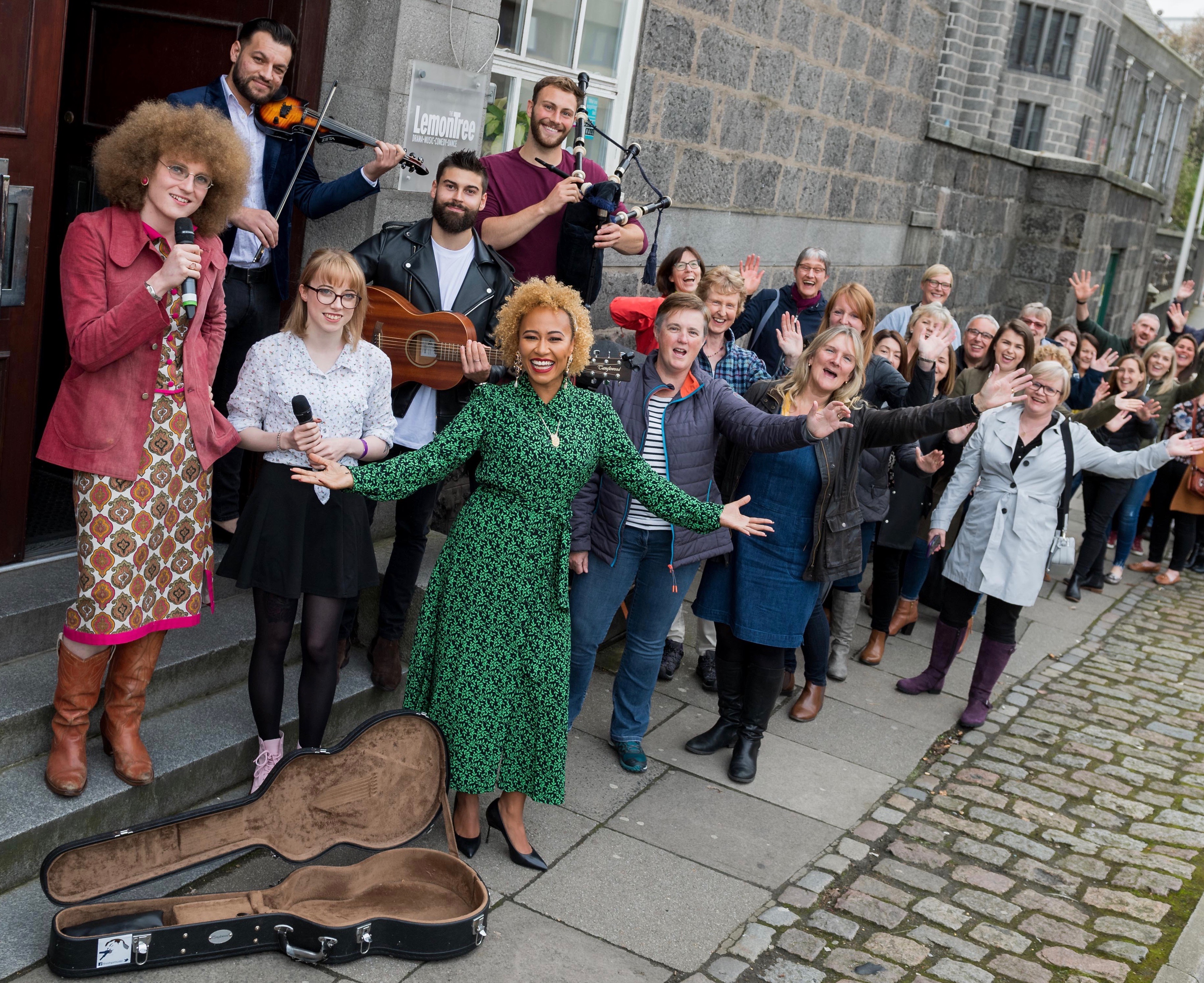 "I'm so proud of this programme and the way it celebrates music in all its forms, be it pop or classical, performed for a few people on the street or for hundreds in a packed auditorium.
"I knew there was a huge wealth of talent out there in Scotland when I started my search, but I was still overwhelmed at just how fantastic the performers turned out to be."
After the screening, broadcaster Fiona Stalker led the singer in conversation about the making of the series and visiting her nearby childhood home of Alford, during filming.
She said: "It was lovely going back to the place where I grew up and visiting all my old haunts again."
Emeli Sandé's Street Symphony is a BBC Scotland Music, Entertainment & Events Production for BBC Scotland and starts on the BBC Scotland Channel at 10pm on Thursday, September 19.