Retirees living at an Aberdeenshire caravan park could be kicked out of their homes after plans to allow them to live there permanently were recommended for refusal.
The owners of Hillhead Caravan Park, located just west of Kintore, are seeking permission from Aberdeenshire Council to allow the residential use of caravans at the site.
Prior to the application, the local authority's enforcement team received complaints that a number of the mobile units are being occupied on a permanent basis – despite a planning condition forbidding such use.
The council established that of the 18 caravans on the site, 14 are privately owned and lived in as full-time homes, with the remaining four rented out short-term for holidaymakers and other users.
Six letters of objection against the new application have been submitted to the council, citing concerns the permanent use of the caravan site is costing the community tourism facilities, as well as impacting on local infrastructure.
Nine letters of support have been submitted by those living at the site.
Many of the permanent residents at Hillhead supporting the change in policy are retirees, some of whom have lived there for more than three years.
Two of the residents said in a letter they had chosen to stay at the park in order to be closer to their children and grandchildren.
Others said they live at Hillhead to get easy access to nearby relatives who suffer from debilitating medical conditions.
One letter of support reads: "We bought the chalet as we are both now retired and viewed this as being for the long-term.
"We love our home and wish to continue to enjoy it as our residential home."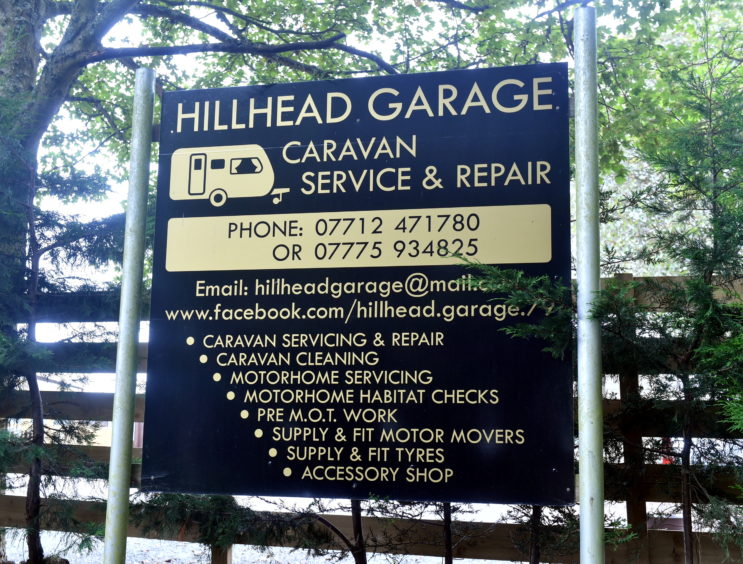 Council officers have, however, recommended councillors on the Garioch Area Committee refuse the application when they meet next week.
In a report, council planner Hilary Wilkinson said removing the condition prohibiting full-time residence would be an "unacceptable departure" from the local development plan.
The planner also concluded it would be an unacceptable loss of accommodation for tourists and the creation of 18 permanent residences would be "in excess of small-scale development".
Her report notes that: "Mobile units are not deemed suitable accommodation for permanent use as a principal residence and the policy explicitly states that extensions to residential caravan sites, or new residential sites, will not generally be supported.
"Ultimately, enforcement action may lead to the loss of ability to occupy the mobile units as principal residences and the need to look for accommodation elsewhere."
The owners of the park declined to comment until the application has been heard by council.