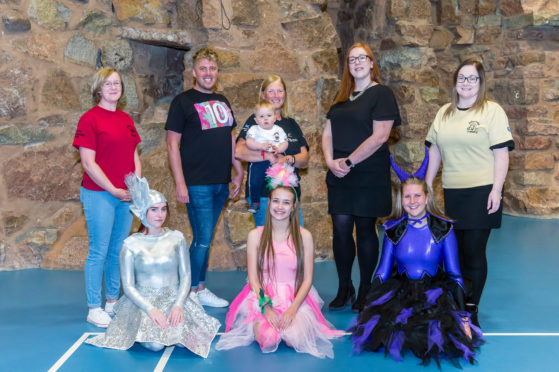 Pupils at a north-east school are gearing up for an annual arts competition.
Peterhead Academy will take part in the UK Rock Challenge which will be their 20th year of participation.
The UK Rock Challenge aims to help young people enjoy school and live pro-active and positive lifestyles.
Biology teacher Lynne Greig, who herself has performed in the competition, will again help the pupils prepare for the event which she praised for boosting her own confidence.
Ms Greig, who now coordinates the school's participation – looking after the paperwork, pulling together the cast and crew of 90 to the finals and coordinating volunteers – said she was looking forward to another busy year.
She said: "We couldn't do it without the support of so many willing and talented volunteers. It really draws people in as they can see how much the young people develop through their participation and it's brilliant being part of such a community-spirited creative team.
"It started out as a parent committee and now includes people from all corners of the community. Last time, we won national awards for both visual enhancement and set design, and that's very much a team effort. We welcome anyone whether you have professional experience of performing arts or you're just keen to pick up a paint brush and get involved."
The competitors have already held their annual meeting and have planned a party to mark their 20th anniversary of Rock Challenge.
Ms Greig added: "People don't appreciate Peterhead but it's so friendly and there's a real community feel which our probationer teachers respond really well to."