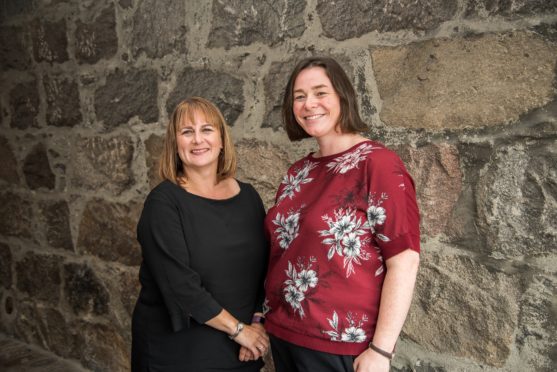 An HR consultancy is celebrating a decade in business by launching a year-long scheme to give back to the community.
Involve HR launched in 2009 and provides support to organisations across the energy, higher education and third sectors.
Its clients include some of the north-east's most well-known charities, including Aberdeen Cyrenians and Aberdeen Sports Village, whose work inspired many of the activities the Involve HR team have planned over the next year.
Activities will include working to keep the Aberdeen coastline looking its best, donating books, supporting local schools and donating toiletries to domestic abuse victims.
Co-founder Emma Barker said: "Our tenth anniversary is an important milestone for our business and one which we knew we wanted to celebrate.
"Our goal was to do something meaningful and we decided a calendar of fundraising initiatives would be a great way of making every month of our tenth-year count.
"Working with some of our third sector clients, as well as other organisations we have built relationships with over our 10 years in business, our programme includes an awareness campaign to keep Aberdeen coastline beautiful in partnership with The Highlander Cafe Bus, sanitary, clothing and toiletries appeals and a number of healthy living initiatives."
Aberdeen Cyrenians has been with the firm since day one, and are delighted the team have decided to boost their efforts further.
Chief executive Mike Burns said: "We are thrilled that they will be working with us on an appeal for toiletries for victims of domestic abuse, many of whom leave their homes with nothing, and we really hope the local community will get involved to support this."