A newly-wed who lost everything in a house fire – bar her wedding gown that was at the dry cleaners – has thanked the community for an outpouring of support.
Nearly 30 firefighters were called to Sandra Mackenzie-Hawe's home in Methlick after the blaze broke out while she was on her honeymoon.
'Possessions can be replaced but we adored those animals': Newlyweds in house fire heartbreak
Sons, Danny, 17, and Jamie, 16, fled from the house while father Donald – who was looking after the boys – tried to tackle the flames with the garden hose.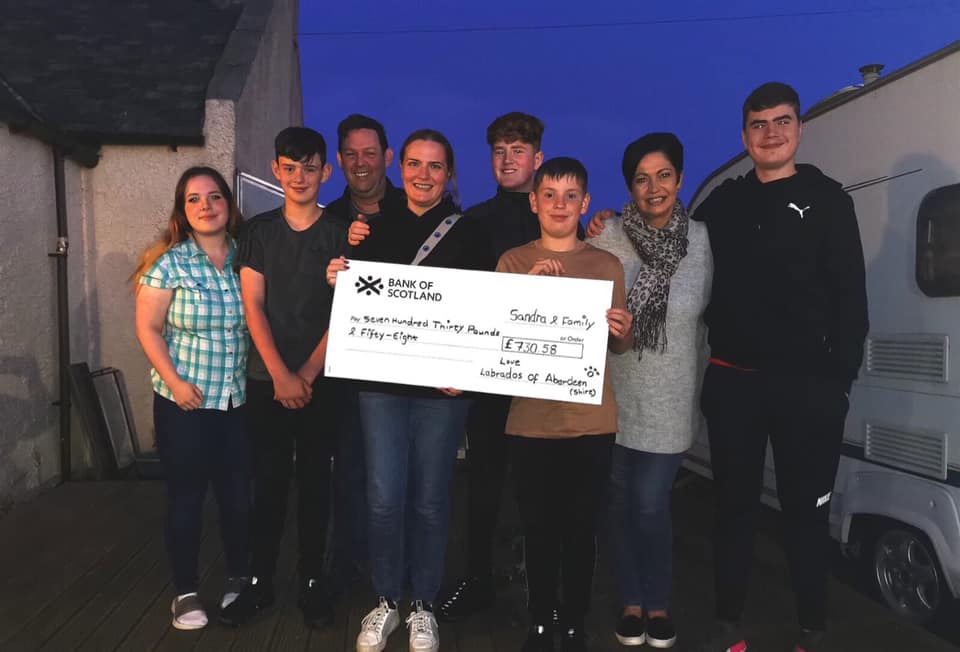 A pet Labrador, Cavalier King Charles Spaniel and Norwegian Forest cat perished and the family lost everything in the fire.
However, they have been overwhelmed by support from the community.
Last Saturday, 21-year-old Imogen Allen Baxendale organised a dog charity walk at Haddo House to help out further.
The event was to originally raise funds for charity Support Dogs, but she decided to donate a chunk of the £700 raised to the family.
Ms Baxendale said: "The event was really good and the family were so happy.
"I'm seeing them again this week as Tescos are making them a hamper – I feel the community's efforts will really help pick them up from this tragic time."
Mrs Mackenzie-Howe thanked the community, and said: "The care and support from strangers was just overwhelming. We have been so lucky."