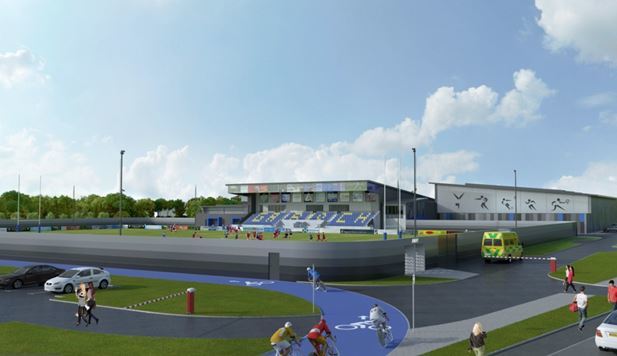 The expansion of an Aberdeenshire sports centre has been backed by the council – despite concerns over funding from some elected members.
The Garioch Sports and Community Centre in Inverurie wants to build a new facility with three indoor tennis courts, a new reception area, a new gym, fitness studios and more – as well as a standalone early learning and childcare centre.
And as part of the plans, the centre asked for a community asset transfer of the land at Strathburn Park from the council's ownership to theirs, in order to let the facility "be in control of our own destiny".
Speaking at the Garioch area committee yesterday, Margaret Jane, Aberdeenshire councils area manager for the Garioch, said the transfer would "unlock funding for the progress with the ambitious project to create regional centre of tennis excellence."
She added: "I am very confident this organisation can deliver on their future plans, they have an excellent track record and good a chance of longevity as any group in the area to transfer this asset to."
The price of the asset transfer from Aberdeenshire Council was set at £475,000 – a sum the centre hopes to reach through corporate funding and council grants.
During the debate, councillors raised concerns that a 5% discount offered by the council on the asset transfer cost was misplaced.
Councillor Lesley Berry said: "I am uncomfortable that we are tying ourselves in as agreeing to fund the overall project."
Glen Reid added: "This is public money. Our services are under a lot of pressure and I cannot see justification for the discount."
He asked Mrs Jane what the outcome would be if the sports centre didn't reach the total cost.
She replied that she was "confident" the discount was justified, adding: "A number of things need to come together.
"The sports centre will receive funding through a variety of outlets and the pieces of the jigsaw do need to come together. If one piece doesn't fit we would assist with alternatives."
With the council's approval of the asset transfer, meaning work may begin on the expansion in the coming year.
Kevin Bonarious, chief operating officer of the centre, said the sports centre would benefit the wider community.
He said: "We would be the first facility in the Shire to have tennis courts like this.
"We also hope to have a cafe area open to the public and phase three of the project will extend the gym facility in order to get additional space."
The sports centre has received the backing of the Judy Murray Foundation, because of its commitment to rejuvenating tennis facilities in the area.
The tennis star travelled up to the north-east town to network for the venture.
Speaking this summer she said: "I was reluctant to rock the boat at first, but ended up doing a lot of rocking.
"In Inverurie, they had applied for funding for indoor tennis courts – having had no new ones in around 20 years.
"I came up and helped network and build up a workforce and helped convince people that it would be vibrant and sustainable decision and help get many more people into tennis."
Melodie Crumlin, CEO of The Judy Murray Foundation, added: "It would be a huge boost socially and economically to the North East of Scotland."