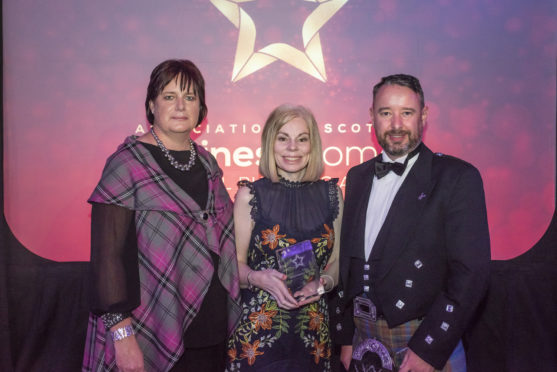 An Aberdeen technology company has won a top prize at a national awards event which recognises the achievements of women in business.
Inspirational north-east native, Sheryl Newman, received the evening's top award at the Association for Scottish Businesswomen (ASB) event for her role in the continued success of technology company Appetite for Business.
The managing director and founder of the firm received the gong at a celebration in Edinburgh.
She said:  "Myself and my team have worked  hard in a difficult climate. The award is testament to that. I'm very humbled, very honoured and absolutely delighted to have won.
"I want to say a huge congratulations to all of the other winners and those shortlisted on the night. I can't thank the Association of Scottish Businesswomen enough for creating a platform to showcase inspirational female-led businesses from across the country."
Appetite is a consultancy firm which helps organisations reduce costs and process improvements by understanding how employees understand and interact with technology.
This marks the second time Appetite has won the award.
Lyndsey Greer Phillips, ASB president, said: "The Association of Scottish Businesswomen is so incredibly proud to play an integral role in shining a spotlight on the many successful and inspiring women in our business communities by facilitating the awards."