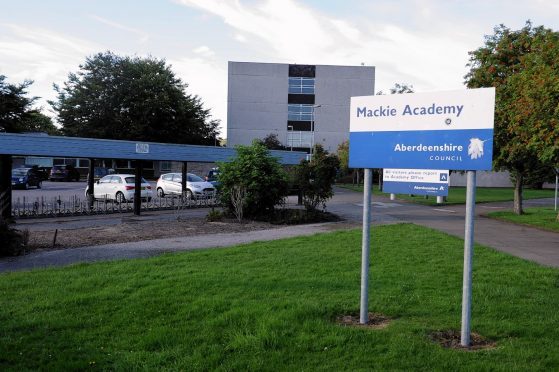 Children living in a recently-built community on the southern side of the River Dee could be sent to school almost 14 miles away, due to capacity concerns at the closest building.
Aberdeenshire Council education officers have recommended that pupils living at the Blairs housing development be zoned to study at Mackie Academy, instead of Cults Academy, which is a five-mile drive away across the River Dee bridge at Milltimber.
Aberdeen City Council has confirmed that due to "capacity pressures" at the Cults secondary school, which falls under its auspices, it cannot give children from the Blairs development priority for placing requests.
As a result, councillors have been urged to approve a new policy which would affect children at all of the existing and future homes in the Blairs development.
However, one section of the Blairs site, with 44 homes, will still be zoned to Cults Academy – due to it receiving planning consent before Aberdeen City Council arrived at the latest decision.
A report by Laurence Findlay, director of education and children's services at Aberdeenshire Council, said members of the area committee should back the proposals to stop the community becoming "further fractured".
He wrote: "Officers within education and children's services have carefully considered all of the responses to the consultation, and have made a recommendation.
"That recommendation is that the council should approve the proposal in its current format so that all of the housing the Blairs housing development should be zoned for Mackie Academy.
"The community would be further fractured if part of the housing development was divided, and only a section of it was zoned for Mackie Academy."
But Mr Findlay also warned the rezoning has the potential to create added pressure on pupils and teachers at Mackie Academy.
He added: "The proposal could result in staffing and financial implications for Mackie Academy, depending on the number of pupils attending from the Blairs housing development.
"Teaching numbers may need to be realigned with school rolls, in line with current agreed staffing formulas.
"There could be increased transport costs as the pupils residing in the Blairs housing development would be entitled to free school transport to Mackie Academy, as they reside more than three miles from the secondary school."
After the Kincardine and Mearns area committee consider the proposals and make their recommendations next week, the matter will then be passed to the council's education committee, which is expected to make a final decision next month.