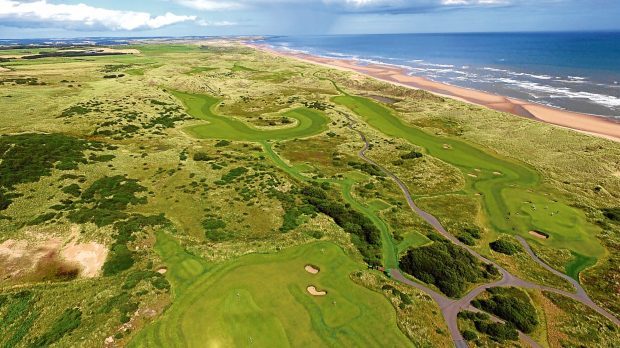 Councillors have been urged to approve Donald Trump's plans to expand his Menie Estate.
On Wednesday, planning officials backed the US President's vision for a second golf course at the site, despite objectors' fears for the environment.
And now proposals for the creation of up to 550 houses, golf villas and other community facilities north of Balmedie will be discussed by councillors next week.
They have been urged to approve them by those same planners, though they are described as a "significant departure" from the authority's development plan.
Local residents had previously called for a grade separate junction to come alongside the expansion plans.
A new report, however, reveals that Transport Scotland did not request one when they were consulted by the council.
Committee raises school and traffic concerns about plans to expand Trump's Menie Estate
Concerns about the capacity of local schools have also been dismissed, with the council's education and children's service claiming there would be "no impact" on surrounding schools.
Earlier this month, residents in Balmedie raised concerns the scale of development in and around the village means they are being "boxed in."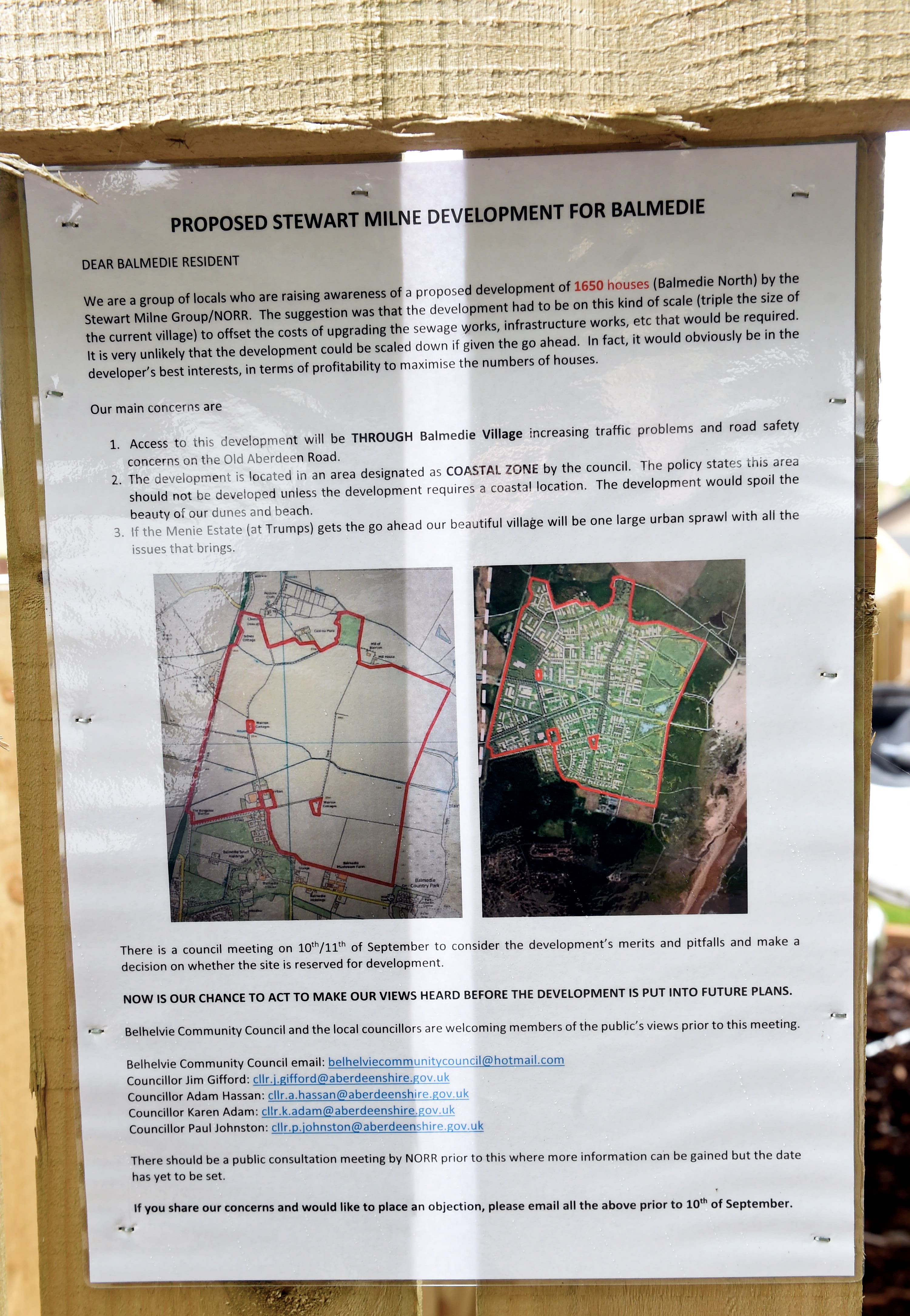 Alongside Trump International's expansions, Stewart Milne Homes and NORR are currently consulting with residents over a site they want earmarked for houses in Aberdeenshire Council's next local development plan.
Residents have erected signs across Balmedie stating their reasons for opposing the Menie Estate expansion, stating: "if the Menie Estate gets the go-ahead our beautiful village will be one large urban sprawl".
"Councillors haven't listened – at least not enough," said one resident, who wished to remain anonymous.
"The scale of the developments around Balmedie will ruin the village's atmosphere and surrounding dune system.
"It won't be a village much longer."
In director of infrastructure Stephen Archer's report – due to go to councillors at full council on Thursday – he writes: "It is asserted that market prospects today are very different compared to a decade ago and that the current proposal would generate several long-term jobs, in addition to the construction jobs, along with wider benefits from construction."
Trump's second course for Menie backed by planning chiefs, despite objectors fears for environment
He added that the Menie Estate expansion would lead to contributions towards affordable housing, primary education, community halls, sports and recreation, healthcare and waste and recycling.
Councillors have been urged to grant planning permission, along with a number of conditions.
They include that no more than 500 of the 550 houses should be sold as private houses, to "ensure that the scale and operation of the proposed development does not adversely affect the safe and efficient operation of the trunk road network" and that relevant tree surveys and animal surveys be conducted to protect surrounding nature.