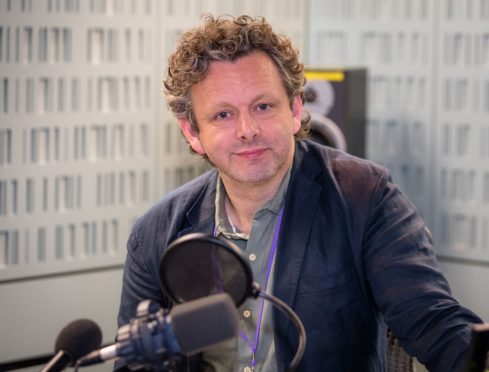 Actor Michael Sheen is fronting a campaign to help homeless young people in the north-east gain employment.
The appeal run by End Youth Homelessness will support 11 charities across the UK, including Aberdeen Foyer.
The organisation works to prevent and alleviate youth homelessness in the north-east by providing accommodation, support and education.
Leona McDermid, Foyer chief executive said: "In Aberdeen and Aberdeenshire around 800 young people present as homeless to the local authorities each year.
"At the Foyer we strive to end youth homelessness and address the root causes of poverty and inequality by offering a safe space to live, and time and opportunities for young people to make positive changes in their lives.
"As well as being able to manage their own home, young people work towards moving towards and into work.  Having a job provides a real sense of purpose, belonging and self-worth."
Mr Sheen is appealing for donations for End Youth Homelessness' employability fund, which provides young people with career coaches to help them work towards their dream job.
Donating £23 will give a young homeless person access to a coach for a one-hour specialist session. This will help build their skills, confidence and aspirations, equipping them with what they need to get into work and out of homelessness for good.
Mr Sheen is best known for portraying Tony Blair in The Queen, Brian Clough in The Damned United and a vampire in Twilight – but he is also a keen supporter of charities which help get homeless people off the streets and was a key advocate for the recent Homeless World Cup.
He said: "I don't know about you but the thought of anybody being without something as basic as a safe and stable home to live in is terrible, particularly young people.
"Young people who are vulnerable, who have grown up in circumstances not of their choosing, and who haven't had the start that many of us take for granted.
"I think about how loving and supportive my parents and my wider family have been in my life, and how that launched me into my own independent life in a way that I took for granted for a very long time."
More than 103,000 16-25 year olds are homeless in the UK each year and 26% of disadvantaged young people are not in education, employment and training – twice the rate of their more affluent peers.