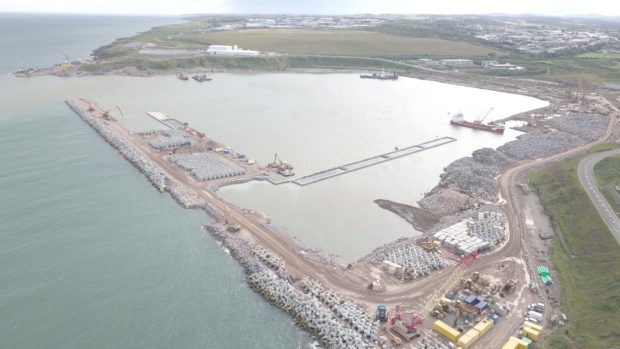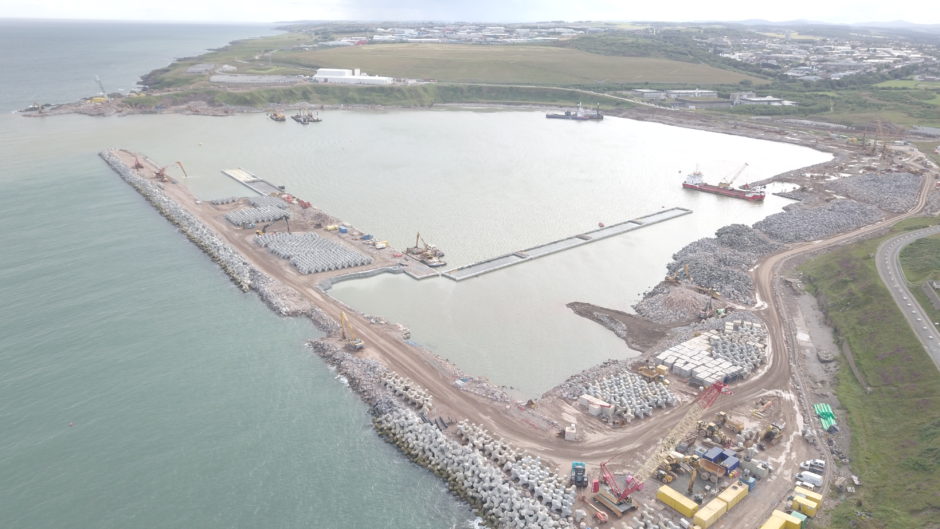 Members of the public will get a behind-the-scenes look at the £350million Aberdeen Harbour expansion this week, as a major festival draws to a close.
TechFest – which promotes and celebrates science, technology, engineering and maths – has been running across the north-east for the last month.
Its events will conclude this weekend with an open-doors day highlighting the extensive construction works at Nigg Bay.
Due for completion next year, Aberdeen South Harbour will offer a mile of new quay to allow more – and larger – vessels to visit the city.
On Saturday, developer Dragados will open the doors to its on-site visitor centre, offering free tours where people can view and learn more about the ongoing work.
A Dragados spokesman said: "So far, more than 6,000 visitors have been able to receive in-depth and personalised information about the project, including schools, universities and college, as well as a wide range of interested groups and general public.
"It affords members of the public the opportunity to learn about the project, see its progress from a privileged viewing platform and ask our dedicated team as many questions as they like."
The nearby Torry Battery will also be the centre of attention this week, with an event showing the impact our daily choices can have on the marine and natural environment.
Fiona McIntyre, the founder of the proposed Greyhope Bay dolphin-watching centre and cafe, will host the presentation at Aberdeen University on Thursday.
Sarah Chew, managing director of TechFest, said: "The Aberdeen Harbour expansion project is one of the most significant marine engineering projects in Scotland and we are pleased to be able to offer an insight into this exciting new resource for the north-east.
"Visitors to the harbour and our coastline will also be familiar with the dolphins who live here and can often be spotted playing around the entrance to Aberdeen Harbour.
"The Greyhope Bay project will create a fantastic space to watch them while learning more about the history and importance of Torry Battery, and the audience will hear more from Fiona as she takes us through the plans and the vision for the centre."
For booking information visit eventbrite.co.uk