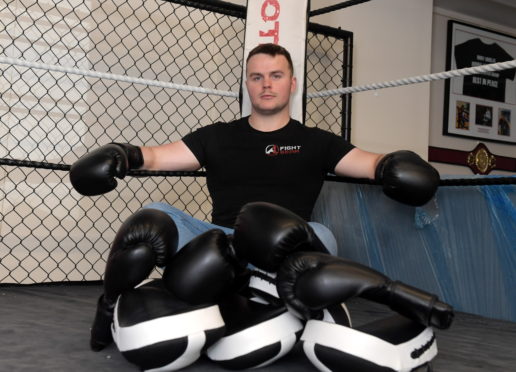 A company which makes boxing equipment will give away 60 pairs of gloves to encourage underprivileged children into the sport.
Aberdeen-based A1 Fight Gear produces custom gloves for boxers in America.
However, after a client changed their mind, the firm has been left with a surplus of stock and is keen to help local kids get into the sport.
They hope the equipment can be passed on to budding boxers who might otherwise be unable to take part in training sessions.
Owner Sean Cowie said: "We thought instead of just binning them, why don't we give them to people who are struggling.
"Boxing is not the most well-funded sport, and the idea is to give them to those who are struggling, like underprivileged clubs that have poorer members and kids who can't really afford them.
"They are the ones who would really benefit from it.
"For a club owner to be able to present them with a pair of our gloves, and for us to make a difference, means everything.
"To be able to be the ones helping kids all over Britain is a really fulfilling thing."
The city firm, which also has a store in Paris, has expanded rapidly since its foundation in September 2016.
Having performed a glove giveaway last year after a similar cancelled order, Mr Cowie had his eyes opened to the need out there after receiving thousands of applications for the free equipment.
"As much as we'd love to give to everyone, it's obviously just not possible," he said.
"So we're looking for those with a back story explaining why they need them and the sort of impact it would have on them.
"We got some great feedback last year from all over the UK.
"There was one young boy in particular, he was being bullied at school and had no confidence.
"He wanted to take up boxing but couldn't afford the equipment.
"When he was presented with a new pair of boxing gloves it lit his face up.
"To be able to do something like that is a great feeling and what it's all about."
Anyone interested in a free pair of gloves or pads should e-mail info@A1FightGear.com with the subject heading A1 glove give-back.