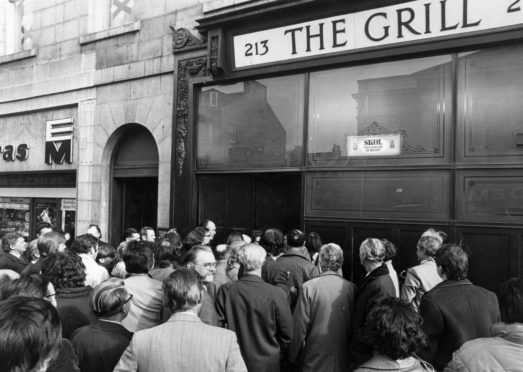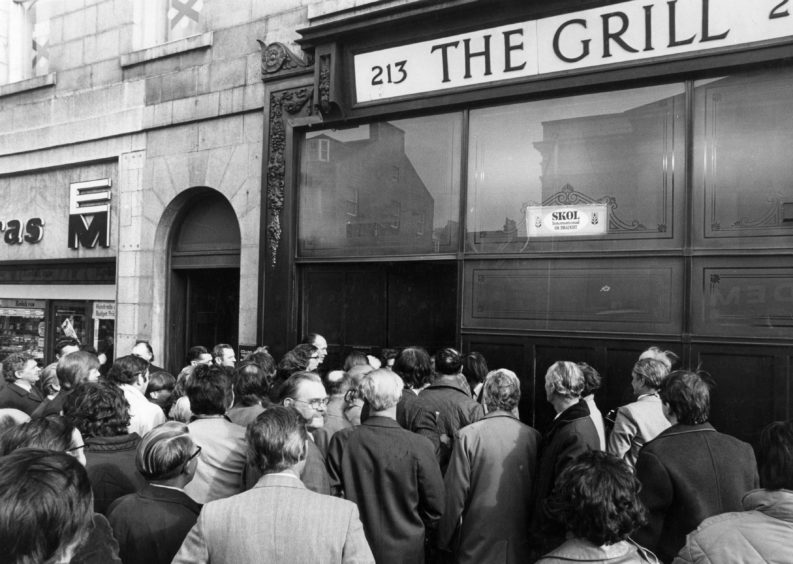 Patrons of an Aberdeen bar might feel as though they have taken a step back in time during renovation works this week.
Work has begun to refurbish the toilets at The Grill in Union Street following its recent purchase by new owners.
Male and female customers are temporarily having to leave the historic bar and head elsewhere if they need to use the bathroom.
It echoes the plight of women before 1998 – the first time patrons of the bar could call upon a ladies' room.
The Grill had remained a men-only venue right up until 1975, when the government passed anti-discrimination laws that required the landlord to let them in.
Despite its tumultuous past, the pub remains popular to this day, boasting scores of beers, rums and gins and 600 types of whiskies from around the world.
Its crafted mahogany panelling and plasterwork were installed in 1925, when The Grill restaurant was transformed into a pub.
The McGinty's Group acquired the bar in April, after its family owners announced plans to retire and placed it on the market with a near £1 million price tag.
Having promised to keep the "institution" much the same when their takeover was announced, the overhaul and modernisation of the toilets is the first change the group has introduced.
While the work is being carried out, customers are being directed to one of the group's other bars, The Stag, a short distance away in Crown Street.
The Grill will remain open throughout the work, which is expected to last another week.
Director of The McGinty's Group Allan Henderson said: "The Grill is widely recognised as one of Aberdeen's favourite whisky bars but unfortunately the toilets did not match the iconic interiors.
"We felt it was only right that we updated them.
"The new designed toilets will be in-keeping with the traditional style that is loved by so many.
"They will also celebrate the heritage of the pub, with little touches of history on the walls."
The premiere of a film telling the story of the formerly men-only Grill Bar – No Ladies Please, written by local historian Fiona-Jane Brown – will take place at the Belmont Filmhouse on September 30.