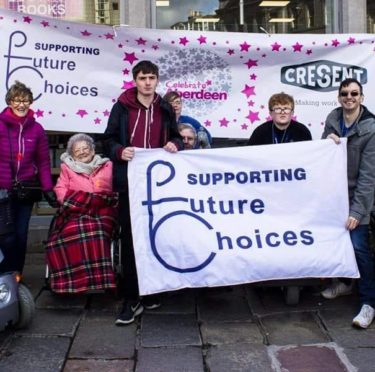 An Aberdeen charity has been inundated with so many donations for its pop-up charity shop it has had to turn people away.
Future Choices will run the charity chop on George Street for a week next month.
The team has been blown away by the generosity of people in the city, and now have received so many donations it has had to ask people to stop.
Chairman David Forbes, said: "We ran an appeal for donations for the shop and we had to put up a post asking people to stop donating as we had so much.
"We will be celebrating our 11th anniversary this year and we've gone from strength to strength.
"The shop is an opportunity to meet the public and for our members to meet the public. It also gives them a chance to meet the people that they help.
"We will hopefully raise a lot of money doing the pop up – we couldn't do it without the public.
"We get the odd grant but we run mostly on fundraising and I think that makes us slightly unique."
Future Choices was founded in 2008 after day centres across the city were axed due to council cuts.
The charity aims to improve the lives of people with disabilities and those who care for them.
They will be running the charity shop from October 14-18.