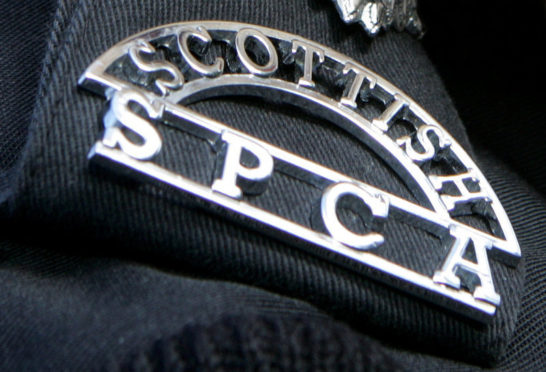 An investigation has been launched after a cat was killed by a shotgun blast in an Aberdeenshire village.
The family pet was found severely injured on a path to the west of Fettercairn, near the community's cemetery.
At first, the dog walker who made the alarming discovery thought the animal had been hit by a car.
But when the black cat's owners rushed the male animal to the vet, an X-ray revealed that its little body had been riddled with dozens of shotgun pellets.
The wounds were so serious that the pet was put down.
The Scottish SPCA has now launched an investigation, and is appealing for anyone who has information about the incident to make contact.
Inspector Karen Cooper said: "We are concerned this was a deliberate attempt to injure or kill the cat, which is a criminal offence.
"We are keen to find out what happened.
"If anyone can help with our inquiry, we would urge them to call our confidential animal helpline on 0300 999 999."
Angus North and Mearns MSP Mairi Gougeon described the incident as "incredibly disturbing".
She added: "The fact that someone may have broken the law by being in a public place with a loaded shotgun without lawful authority is a truly frightening thought, but then to compound it further by killing an innocent cat is simply horrific.
"The discharging of a weapon near the cemetery is outrageous and I have written to the police's north-east divisional commander Campbell Thomson to express my concerns.
"As someone who cares passionately about the welfare of animals, I cannot even comprehend the actions of the individual who did this."
West Aberdeenshire and Kincardie MP Andrew Bowie added: "Fettercairn is a beautiful, bucolic part of the Mearns and even one act of animal cruelty is utterly out of character.
"Apart from what's happened to this poor cat, public safety is paramount.
"Any shots being fired in the village is a cause for great concern.
"I would urge anyone with access to firearms to check and double-check their gun store, and report anything suspicious to the police."
A police spokeswoman said the investigation into the incident, which took place last Thursday, is being led by the Scottish SPCA and the police are not involved at this time.