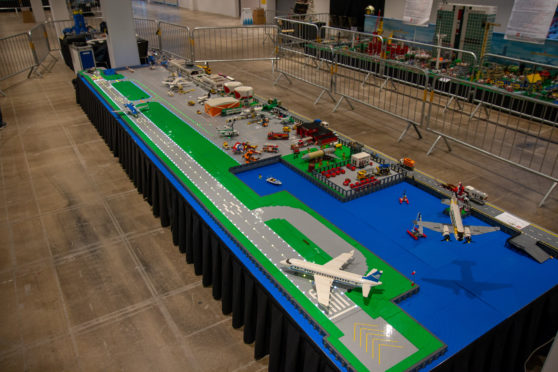 An airport, an oil supply vessel and the Houses of Parliament will all be housed inside the Garioch Heritage Centre next month.
The Lego creations come part of the Brick Built Exhibition, provided by Warren Elsmore.
Exhibitions by Mr Elsmore have been displayed throughout the world, including the National Museum of Scotland, London Olympics 2012, and the Paralympics GB headquarters.
It will feature, amongst other things, a 26ft-long airport, an oil supply vessel, and the Houses of Parliament.
Supported by We Are Inverurie – Bid and Strachans Inverurie, the event will run from Saturday, October 5 – Sunday, November 3.
It will be open daily, apart from Mondays, between 10am and 4pm.
Tickets are available online at www.gariochheritage.co.uk/upcoming-events or from The Garioch Heritage Centre.