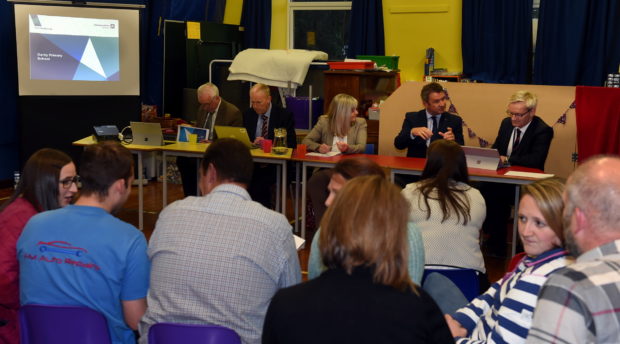 Parents have vented frustration at the council over a school which has been "temporarily" closed for more than nine months.
Pupils and staff were evacuated from Gartly School, near Huntly, last December after children were left "stinking of kerosene."
Now, council officers have admitted that work to eradicate the contamination at the school was abandoned in June due to spiralling costs.
The authority is determined to ensure it reopens, but mums and dads have become concerned its very future may be in jeopardy, with the next step still uncertain, contamination widespread and the school roll slipping.
Aberdeenshire primary shut for six months after kids go home 'stinking of kerosene'
A heated meeting was held on Thursday night at Kennethmont School, three miles away from Gartly, where the re-homed pupils are being taught in makeshift classrooms.
Plans are in place to transport the children to Rhynie School after the October holidays.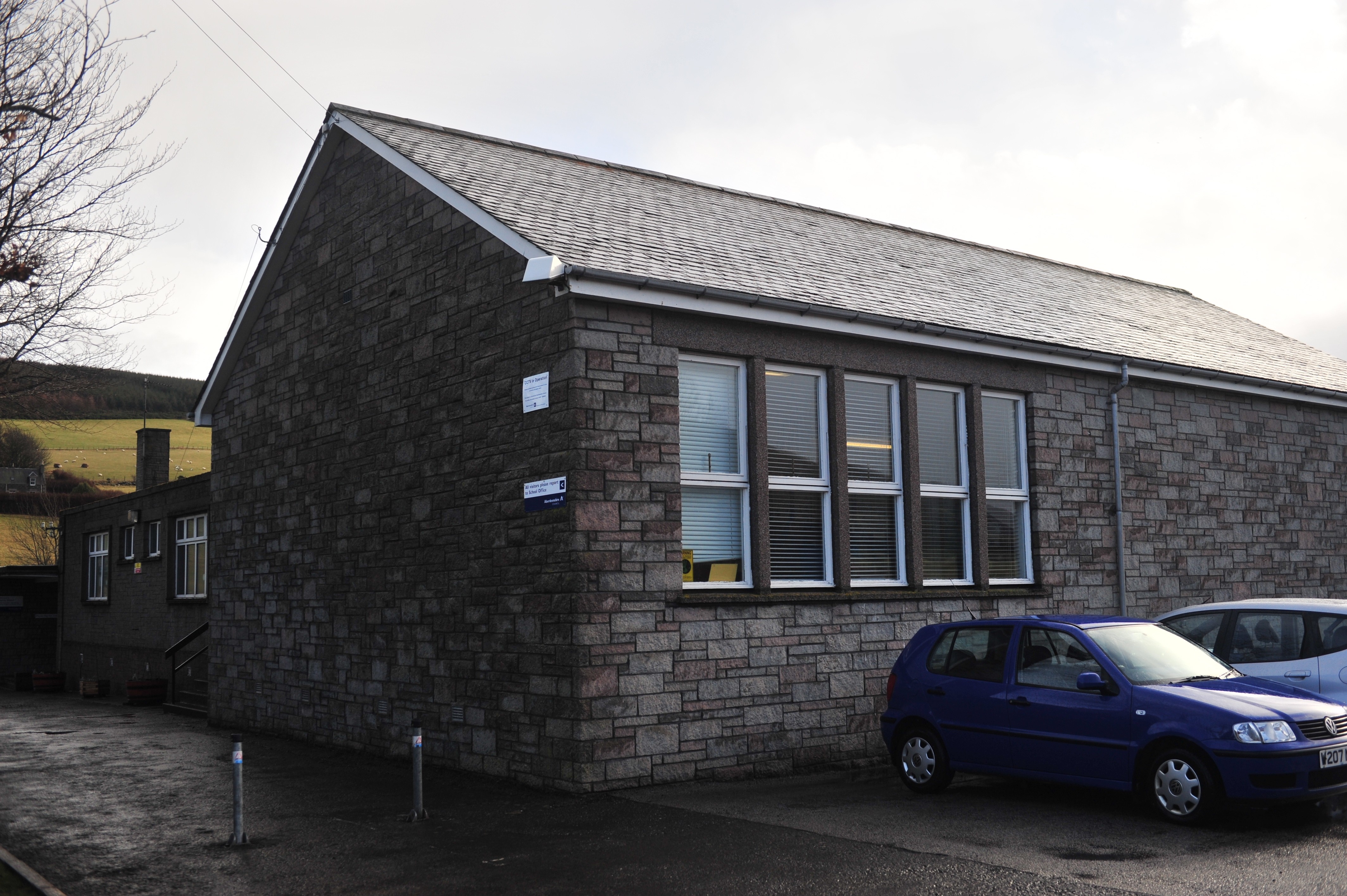 Angry parents directed a barrage of questions towards the members of the meeting's panel, among them Allan Whyte, head of properties and facilities management at Aberdeenshire Council, and Ian Ross, of Fairhurst Engineers.
The line-up also included the council's head of resources and performance, Craig Clement, head of education Vincent Docherty and area manager Janelle Clark-Mall.
Parents told them the closure had affected property values in the area, increased travel times and branded the uncertainty over the school's re-opening "absurd".
Mr Clement said the situation was an "accident that no one wanted to happen".
Four options are currently under discussion for the school's future – with the most likely option involving demolition and then rebuild of the still-contaminated part of the school.
One parent asked: "Does the council even have the funds to rebuild part of the school?
"Will our kids ever get back in?"
They were told that entry by the start of the next school year was a "possibility" and that the options, to go before the Marr area committee before Christmas, all centred on preserving the school.
Mr Whyte said: "Contamination is still there in the north-east corner of the school and is proving a problem to eradicate.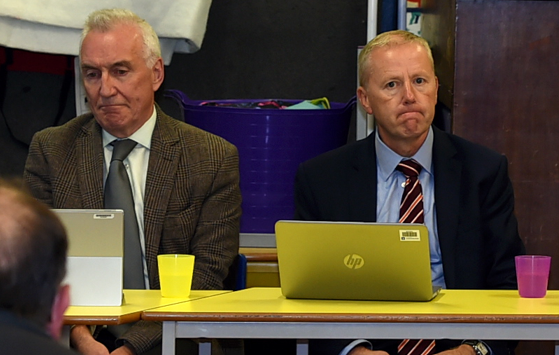 "By June we had spent £430,000 and had to pause as this was a huge amount of money.
"There is no use in galloping off in the wrong direction."
Mr Ross explained the initial contamination, a liquid form of kerosene, had moved underground since tests began and settled under the school's boiler room and part of the school's games hall.
Talking over each other in the packed school hall at Kennethmont, parents argued that demolition of parts of the school, rather than removing of the contamination, would mean an even longer wait to get their children back into Gartly.
Another parent said: "We have been waiting far too long to be told that we have to wait even longer for this to be resolved.
"Where is the solution?"
It is understood the school roll has dropped from 37 to 21 since the initial leak last December.
Headteacher of Gartly, Valerie Stoddart, reassured parents that Rhynie School would be a more than suitable temporary home, but admitted it had been a "difficult time" for staff and students.
She added: "We want Gartly Primary together so we can keep our identity."
Speaking last night, Mr Docherty said: "Our first priority remains the safety and wellbeing of children and staff.
"We are continuing to work with colleagues in public health, environmental health and property as well as specialist contractors to assess all options available to us in relation to remedial works at the Gartly School site.
"Extensive research is needed to assess risk and weigh up the best solutions which would guarantee contamination is completely eradicated."