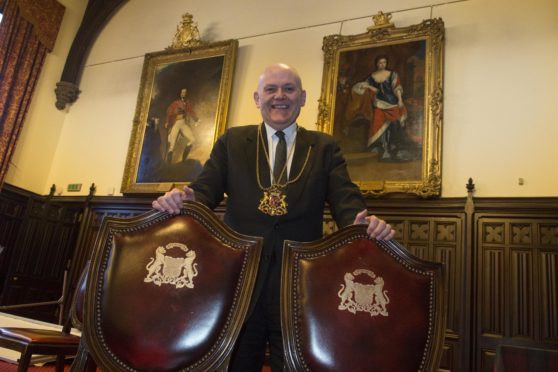 Aberdeen's Lord Provost has backed turning the city into a "free port".
Barney Crockett will write to the Scottish Secretary Alister Jack asking him to visit the Granite City to see "the huge opportunities" such a move would create.
The idea has been gaining momentum since Boris Johnson became prime minister and the Press and Journal revealed in June that he was privately considering giving the status to a north-east port.
There has, however, been divergence between senior north-east Tories on whether it should be Aberdeen or Peterhead that gains the status.
A free port is a zone within a country that is treated, for customs purposes, as an independent jurisdiction.
This means goods can be manufactured, imported and exported in the zone without incurring normal barriers to trade such as tariffs and customs duties.
Supporters argue the introduction of free ports has already been successful in countries such as the United Arab Emirates, where the Jebel Ali free zone in Dubai now hosts 7,000 global companies, employs 145,000 people and accounts for around 40% of the UAE's total direct foreign investment.
But critics have raised fears that even with the harbour expansion, Aberdeen may not be deep enough for massive cargo vessels.
Mr Crockett said he hoped that if the city got the free port status it could provide an economic boost as the oil and gas industry winds down.
He said: "I think this city has a great future and we must capitalise on all the opportunities we can get.
"With all the excitement around the harbour expansion, we could be perfectly placed to become a free port and even a major trading centre in the North Sea.
"I think we will see large cargos of all sorts arriving in the city and I think everyone would welcome them back.
"We have local companies who would love the opportunity and I think we as a city should welcome it in that spirit."