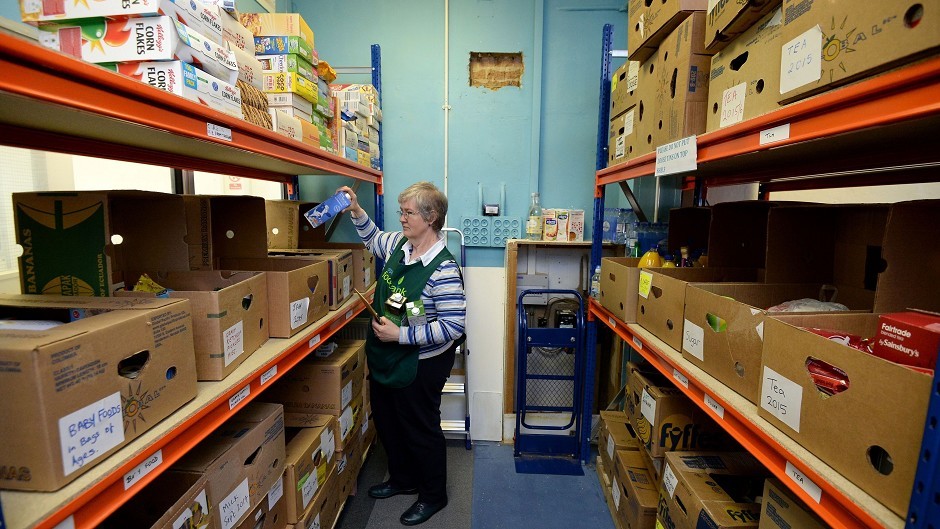 Two new food pantries will be launched in Aberdeen today to mark the start of Challenge Poverty Week.
CFine (Community Food Initiatives North East) has revealed its plans for the Best Start and Smile Pantry and the CFine Community Food Pantry, building on the success of the Woodside Pantry.
BSSP will help parents provide healthy food for their children, with the team offering a family-orientated shopping experience on a membership basis, at a fixed weekly price of £2.50 for 10 items.
Those who sign up can also get information about oral care, and free toothbrushes and toothpaste.
The Scottish Government-funded  will open permanently later this year, and will help families in the Torry area who are expecting a new baby or have one more more pre-school aged child.
Members who are entitled to Healthy Start vouchers and Best Start food cards will be able to redeem them at the pantry.
Meanwhile, the CFine Community Pantry will operate alternately alongside BSSP as an option for those who already use the organisation's food bank.
Charity chairwoman Lesley DeJager said: "We are delighted to introduce Scotland's latest pantry-style food schemes to Aberdeen.
"Partners of the pantry projects believe, while food banks address an immediate need, they are not helpful in the long term as they create dependency and erode dignity.
"CFine hopes to provide a dignified alternative to food banks for local communities by making fresh and healthy food affordable and available through the Best Start and Smile Pantry and the CFine Community Food Pantry."
Aberdeen Central MSP Kevin Stewart will cut the ribbon at the official opening.
He welcomed the projects and said they would offer "greater support" for families in the Granite City.
He added: "I've seen first-hand the crucial work CFine does and these initiatives will help families provide healthy food for their children and improve oral health across the city.
"I would encourage everyone and anyone to donate to CFine or volunteer to see the fantastic work CFine does."