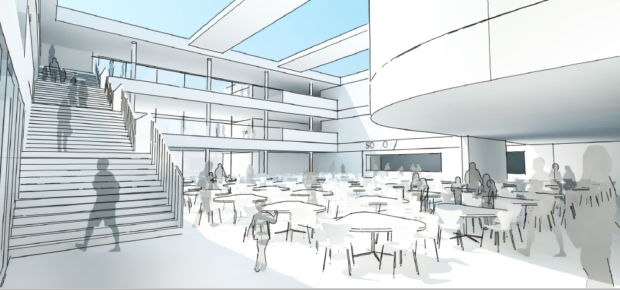 Councillors have raised concerns about the capacity of the proposed new Peterhead Academy.
The issue was raised as members of the Education and Children's Services Committee agreed to authorise a public consultation on the relocation of the school to a site at Kinmundy.
Papers for the meeting revealed pupils may be moving into the Peterhead Community Campus as soon as August 2025 if all plans are passed.
But local councillor Alan Fakley started off discussions yesterday by drawing attention to the consultation document which states "the new Peterhead Community Campus will be built with a capacity of 1,400 secondary pupils".
The following page lists the predicted roll by 2025 as 1,454.
Addressing the issue of new housing developments that could also bring more youngsters to the area, he asked officers "Is the new academy big enough?".
Planning officials defended the document, stating that the figures take into consideration the Peterhead development plan.
They also stressed the design was yet to be finalised and that the space would be "flexible enough" to accommodate some element of expansion.
Councillor Martin Ford reflected on the Kintore Primary build, claiming it was "over-crowded within three years and grossly overcrowded within 10".
He said: "We're shooting ourselves in the foot if we put this out worded as it is.
"For goodness sake, please don't publish this as is or we will all look stupid.
"Can we have it amended so the capacity goes with what the current forecast suggests?"
The committee agreed to follow the recommendations, authorising a public consultation and calling for a report on the outcomes to be presented in spring 2020.