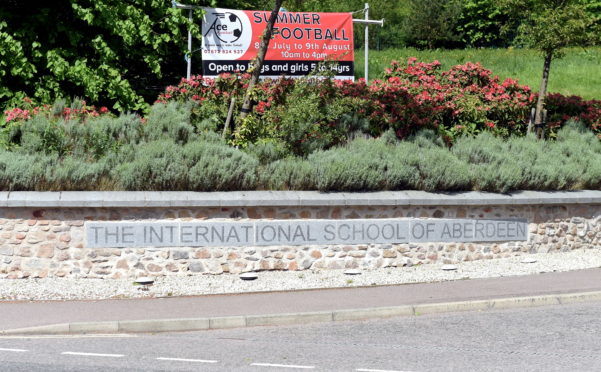 As many as 1,000 people gathered for an Olympic-style parade at an Aberdeen school to bring an end to its international festival.
Pupils at the International School Aberdeen have been celebrating its global links for the past month.
Youngsters aged 3-18 were encouraged to learn about other cultures before a colourful parade to mark the end of the festival.
Pupils dressed in various national outfits and carried flags of their home nations as they were led around by a piper.
They also organised an international food market and performed stage acts including Flamenco and Chinese lantern dancing.
It was the 25th time the school has celebrated its international ties.
Head of the International School Aberdeen, Nicholas Little, said: "In our role educating young people to be global citizens, it is crucial we offer them as many opportunities as we can to broaden their horizons and think beyond geographical borders.
"The unstinting success of this event over the years is testament to the hard work and dedication of those who put so much into making it happen and the enthusiasm of our young people in getting on board and maximising the chance to learn in an exciting way."
Jane Newbury, who has been involved since the festival's beginnings, added: "Throughout the year, our students learn about the countries that make up our student population and this special week is an excellent way of sharing and showcasing learning.
"Through that process, we are able to enhance our appreciation of cultural diversity and respect."