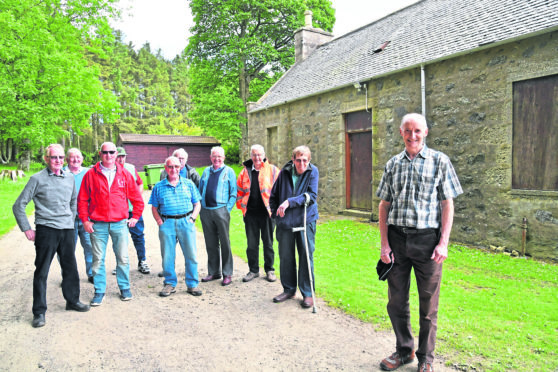 A new home for a successful north-east men's shed will soon be taking shape within the grounds of a popular park.
The Mintlaw group have been granted planning permission by Aberdeenshire Council to convert the boarded-up Gardeners Cottage in the grounds of Aden Country Park.
Over the years, the C-listed property has sustained fire damage and its skylights have been smashed, leaving the house vulnerable in the rain.
But now the revamp has the green light and the group will begin the process of rejuvenating the cottage.
A document submitted with the application by John Renshaw architects, reads: "The budget available for the restoration and refurbishment is restricted but with local community passion, enthusiasm and skills this cottage can be prevented from becoming a ruin.
"The exact brief is not confirmed but the building will require to be made water tight,
windows replaced and any items of rot and water damage removed and replaced with
appropriate materials and finishes to match those existing, where possible."
Planners decided the application was "compatible within the wider area" and would retain the listed building designation.
The decision comes in the same week as plans have been lodged to fell alders and over-mature beech trees at Aden.
They are being removed, first and foremost, on public health and safety grounds but it is said the removal of the trees will also allow for "improvements around Aden Country Park which will improve visitor experience and habitats".