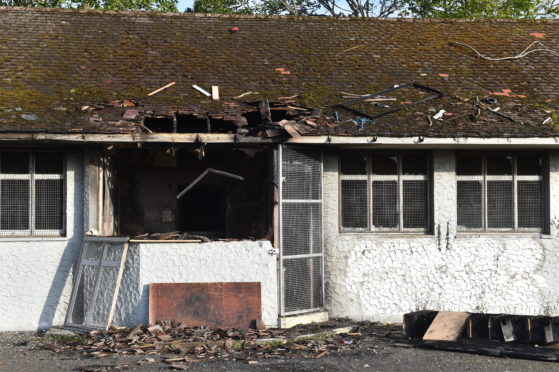 A senior councillor is demanding answers after the local authority failed to live up to its promise to demolish an "unsafe" sports pavilion.
Airyhall, Broomhill and Garthdee councillor, Ian Yuill, first called for the former pavilion at the Kaimhill Outdoor Centre to be flattened last month after a fire at the site.
He says the council assured him it would be knocked down by September 23, but it remains standing more than three weeks later.
Mr Yuill, who serves as the opposition Liberal Democrat group leader, has received reports of youths congregating at the spot – which he believes puts them at risk.
He said: "I was given an estimated completion date for the demolition which is now long passed.
"I am told by constituents that children and teenagers are accessing the site and putting themselves at risk. "
The centre was closed to the public in 2017 and there are hopes the space in Garthdee could be used for a new housing estate.
A section of the pavilion roof is now missing and the walls are blackened, while charred wood and broken glass litter the ground around the building.
Last night a spokesman for the local authority said the process of securing the site had begun and that demolition would follow that.
The spokesman added: "Our intention is to demolish the building at Kaimhill Sports Centre and we are currently in the process of determining costs.
"In the meantime the property is being secured and will be inspected on a regular basis to ensure safety."