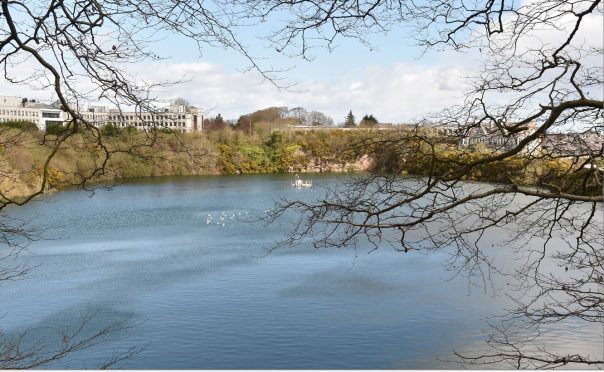 Volunteers are being sought to help with the clean-up of the grounds surrounding an historic Aberdeen quarry.
Rubislaw Quarry was once known as one of the biggest man-made holes in Europe, with millions of tonnes of granite excavated during its more than 200-year life span.
The building materials were and used in world-famous landmarks like Waterloo bridge but since closing as a working site in the early 1970s it has flooded and lain unused.
Hugh Black, one of the owners of the quarry, has now put out a call on social media for help to clear out the quarry.
He said: "We've has a lot of interest from the local community about what they can do to help us.
"What we are trying to get is get the community involved in trying to tidy up the site.
"The site has been abandoned for more than 50 years and we want to make it a better place."
Mr Black added: "If you are interested in helping out in any way, please get in touch through our social media channels."
Canadian real estate developer Carterra recently submitted a proposal of application notice to the council.
Its latest plan would see 250 private flats, gym, public bistro and promenade along the north side of the site.
The scheme proved highly contentious and drew more than 350 objections.
Those interested in volunteering their time should get in touch by e-mailing: info@rubislawquarry.co.uk.