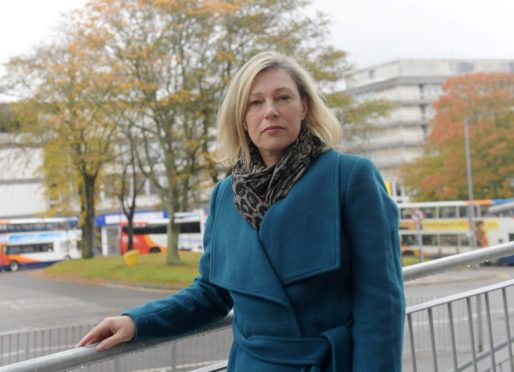 Poorly pensioners are paying "hugely unfair" prices to watch TV in their hospital beds – because NHS Grampian is locked into a contract signed more than a decade ago.
The health board first signed a deal with the Hospedia bedside television and multimedia service in 2004, well before modern devices like smartphones, wifi-technology and online streaming services revolutionised the way media is consumed.
Now more technically-minded patients can use their phones and unlimited mobile data packages – which start at £20 for a month – to stream TV to their bedside, while older patients beside them face a charge of up to £24.90 for just three days of limited content from Hospedia.
Last night, campaigners and politicians said there was an "equality issue" and that watching TV in hospital should "not be a privilege".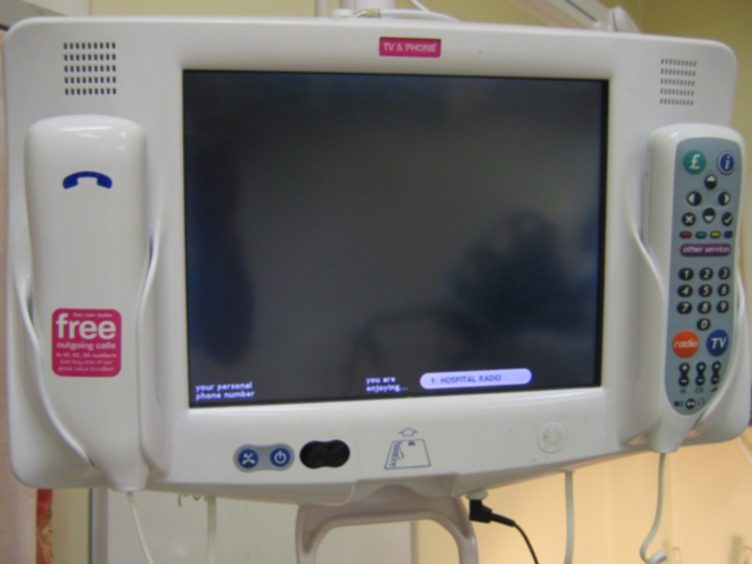 NHS Grampian stressed it did not set the prices of the Hospedia service, and said that at the time the contract was signed they could "never have foreseen" the progress in technology over the years.
NHS Highland declined to comment on their arrangement, but the Hospedia service will still continue at its sites until the contract expires in January.
Adam Stachura, head of policy at the pensioner's charity Age Scotland, said: "It seems hugely unfair that people recovering in hospital are forced to pay so much for a TV and entertainment package.
"There will also be large numbers of people, especially older patients, who do not have access to any alternatives, such as a mobile with data streaming and entertainment subscription services."
As part of the contract between NHS Grampian and Hospedia, the health board is unable to offer free wifi to patients.
North East MSP Liam Kerr said: "I'm sure many people would use technology to get around the bill by using mobile data and a tablet or laptop to keep up with events.
"But that's just pushing the problem on to elderly people who may not be as technically savvy."
Aberdeenshire East MSP Gillian Martin added: "I firmly believe that watching television in hospital should not be a privilege, and it is unsurprising that these charges are disproportionately affecting the elderly.
"Elderly patients are less likely to have access to smartphones with iPlayer and Netflix, so this is a real equalities issue.
"The cost of access to a television in hospital is nearly half the weekly state pension amount, that can't be fair."
A spokeswoman for NHS Grampian said there was "no obligation" for patients to take up the Hospedia package.
"When we entered into an agreement with Hospedia to provide bedside TV packages, we could not have foreseen the progress in technology around mobile data and streaming," she said.
"Under the current contract, Hospedia offers some free access to radio and TV channels, plus a range of packages for patients to choose from beyond that.
"It must be stressed NHS Grampian does not set the prices and we do not profit from this arrangement.
"We know this is an important issue for patients and relatives and we would encourage them to feed back their concerns directly to Hospedia, as the providers of the service."
Jamie Weir, spokesman for the patient's lobby group Pact at NHS Grampian, said: "We would suggest that the Grampian Health Board carefully consider their contract with Hospedia, particularly as so many dramatic changes in media technology have occurred in the last few years, with a view to mitigating these charges."
Hospedia declined to comment.
NHS Western Isles do not use the service, while NHS Sheltand said it does not provide any television its only hospital, Gilbert Bain in Lerwick.