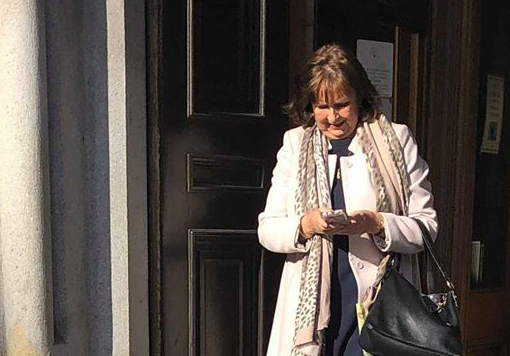 A "deeply ashamed" Aberdeen woman has been fined £500 after injuring a motorcyclist by knocking him from his bike.
Fiona Inkster, 64, was turning at a junction on Great Western Road when she crashed her Mercedes Benz GLA into a motorcycle being driven by Jake Ewen on Friday, June 7.
Mr Ewen was left with serious injuries and had to spend four days recovering in hospital after the incident.
During that time, he underwent surgery to repair a shattered right wrist and had a skin graft procedure.
His injured right arm was put in a full cast, leaving Mr Ewen unable to work for a spell.
Yesterday, Aberdeen Sheriff Court heard that the motorcyclist had not been able to brake in time as he saw Inkster's car heading towards him.
Depute fiscal, Lynne Macvicor, said: "Other witnesses were waiting to cross and could see the motorbike approaching as they were waiting for the traffic to pass.
"As the motorbike approached, the accused turned right.
"The complainer was unable to brake in time to avoid collision, and it caused him serious injury."
Inkster plead guilty to driving carelessly at the junction with Morningside Road and causing Mr Ewen "serious injury".
Defence agent, Paul Barnett, told the court that Inkster was "wracked with guilt and regret" and "deeply ashamed" after the incident, which happened as she was driving home.
Mr Barnett said: "It was simply a case of her not seeing the motorcyclist.
"When she first consulted with me, I had rarely seen someone so anxious."
He said that Inkster, who had a clean driving licence for 40 years, was not trying to cut the corner but was just unable to see the motorbike.
Sheriff Graeme Buchanan said the collision had been caused by "quite a serious loss of concentration".
He added: "I obviously understand this matter has caused you distress.
"This was obviously a highly unfortunate event which lead to quite serious injuries being obtained by the motorcyclist."
The sheriff imposed a fine of £500 and added five penalty points to the 64-year-old's licence.