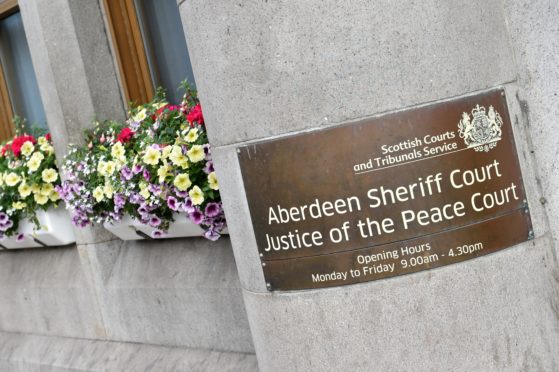 A drug dealer claimed to a sheriff that his rottweiler puppy bit off an electronic ankle tag during some "boisterous" play.
Austin Ironside was spared a prison sentence for supplying heroin when he previously appeared at Aberdeen Sheriff Court in June.
As part of an alternative punishment, the 19-year-old was instead ordered to remain at his home on Nigg Kirk Road from 8pm to 6am every day for two months.
Yesterday, the court heard that security officers were called to Ironside's home when it became apparent that the ankle tag used to track his movements had been "compromised".
Defence solicitor, Kevin Longino, argued that there was "no evidence" to suggest his client had tampered with the equipment.
And Ironside claimed that it was his eight-month old pet rottweiler who had interfered with it.
Ironside said: "I was playing with my rottweiler, and he is eight months old and very boisterous."
Sheriff Graham Napier branded the explanation "nonsense".
He added: "It is very unlikely that a dog would be unable to do that, if it was he would surely be injured.
"The tag is designed to be impervious to everyday knocks.
"I expected the tag to be full of teeth marks."
Sheriff Napier added that, while he disagreed with the account of events, Ironside had remained in his home for the duration of the court-imposed order and took no further action.