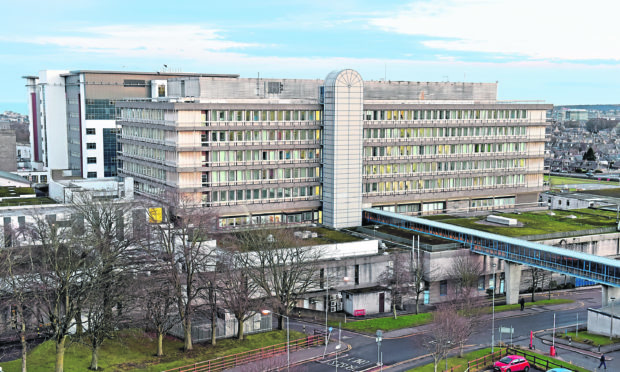 NHS Grampian has been given six months to review its "unreasonable" treatment of adults with ADHD.
The Scottish Public Services Ombudsman (SPSO) was made aware of what it called a "failure" after a man – referred to as Mr C in the ombudsman's report – was turned down for tests last year.
He had visited his GP to ask for a referral as he was "struggling to lead a balanced life and having difficulties coping within society".
But, the doctor told him NHS Grampian was not providing attention deficit hyperactivity disorder assessments "due to service pressure".
When the SPSO investigated, it found that decision had been taken three years earlier.
A spokeswoman for the health board said interim measures had been introduced at that time.
However, the ombudsman consulted an expert psychiatrist and found failures in the diagnosing and treatment of adults with ADHD "over an extensive period of time" in the north-east.
After the consultant's input, SPSO report said the health board out of step with Scottish Government mental health strategies.
In the case of Mr C, the health board was also told it had "unreasonably failed" to provide him access to diagnostic services and treatment.
The report authors criticised the health board's acknowledging its failings but doing nothing to help him.
The SPSO ordered health bosses to apologise to Mr C and to provide him with an urgent ADHD assessment if he stills wants one.
It has also ordered a strategic review of ADHD assessments in the north-east to be carried out by the end of April.
A NHS Grampian spokesman said: "We have written to Mr C to apologise and would take this opportunity to do so again.
"We accept the recommendations of the ombudsman and will be implementing them in full."