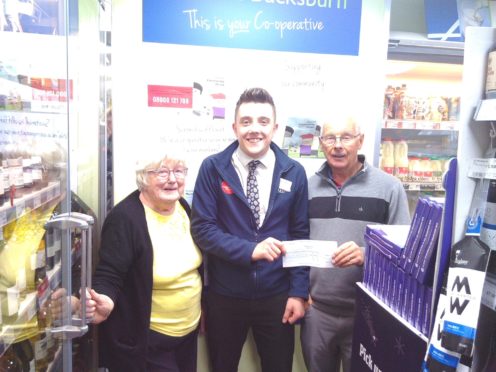 A community group is hoping to entice people to shop local after benefiting from Scotmid funding.
Brighter Bucksburn was awarded a £400 grant to spruce up the area.
They will now use the cheque to buy four new planters, strategically placing them outside of shops to encourage people to go inside.
Lesley Glasser accepted the cheque and said: "I wrote a letter and sent it into them.
"I said that we wanted to brighten up the local area and entice people to use the local shops.
"We were very pleased to receive the grant. It is not a huge amount but it will help and we'll have more planters next year.
"The area was looking a bit sad."
Two of the planters will be placed near the Scotmid store and the other two will be placed near the shops at Sclattie.
Brighter Bucksburn is a sub-group of Bucksburn and Newhills Community Council.
Starting off as a small project, they now have 30 volunteers and work to improve the local environment by planting trees and flowers.
Scotmid's Lynne Ogg said: "We are delighted to support Brighter Bucksburn's project to improve the surroundings in Bucksburn and make life more pleasant for everyone."