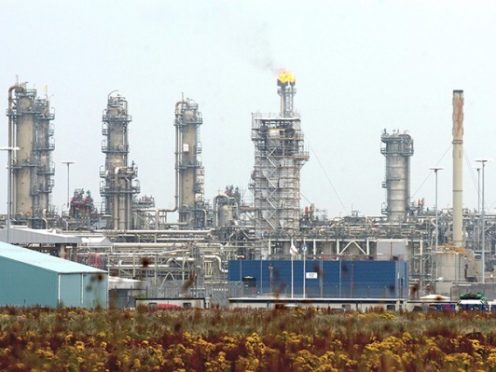 Work has been planned to create a new electrical substation in a north-east town as the existing equipment has been corroded after being blasted by "extreme coastal conditions" for decades.
The substation at the St Fergus gas terminal, near Peterhead, was built in 1975 and has been described as an important part of the Scottish network – providing a connection point for a variety of critical oil and gas infrastructure and multiple wind farms.
The operator, Scottish Hydro Electric Transmission plc, is now seeking permission from Aberdeenshire Council to build a replacement on land adjacent to the existing site.
A design statement lodged alongside the application explains that recent legislative changes meant there would have to be a new plant created.
It states: "The need for the proposed development is being driven by the need to replace two 132/11kV transformers within the existing substation.
"The existing transformers were manufactured in 1975 and are reaching the end of their
operational expectations, triggering the need for them to be replaced.
"In addition to the age of the substation equipment, the extreme coastal environment seen at St Fergus has also influenced the plant's longevity.
"A condition-based assessment has found there to be corrosion present at the
transformers.
"Due to changes in regulations, it is not possible to install the replacement transformers in the same location as those currently in use; this is due to the transformers now having to be housed inside a building given their location within 2 km of the coast, and increased fire safety requirements.
"The new site being located outside the existing security complex will allow ease of access during the construction works and over the lifespan of the asset on site."
The proposal is for a platform area, a control building, associated plant and infrastructure, ancillary facilities, an access track and landscape works.
If the substation is given the go-ahead, a new access road will be created off a stretch of the A90 between Peterhead and Fraserburgh to allow construction vehicles to access the site.
It is anticipated construction of the new site will take place over 18 months, with ork taking place during the daytime seven days a week.
The area earmarked for the proposed site is currently being used for agricultural purposes, but an environmental appraisal states that is is "of limited environmental value".
Documents also state there will be "negligible noise impact" during the project.