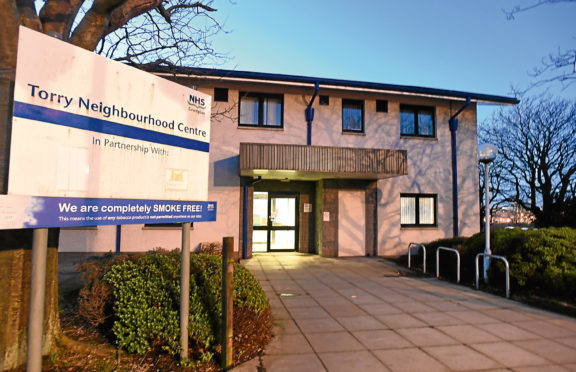 Patients at an Aberdeen medical practice say the service has become a "shambles" since it severed ties with the NHS.
There were fears for about 7,000 patients at Torry Medical Practice when it ended its contract with the health board early last year.
Soon afterwards, Aberdeen City Health and Social Care Partnership (ACHSCP) took over the GP service.
But patients say they have experienced mounting frustrations since then.
Last night, one mum said she was left in tears after she and her autistic son were kept waiting an hour to see a doctor.
Teresa Shearer said: "One day, I had my two-year-old son, who has autism, and he was struggling with staying still in the waiting area.
"We had been waiting over an hour to be seen. He was ill and he started crying and shouting.
"One of the doctors comes outside and asked us what all the noise was about. I apologised to her and tried to explain we had been waiting a long time.
"She then told me 'some of us are trying to work'.
"I was in tears and I was embarrassed."
The 31-year-old said phoning to book appointments had also become increasingly problematic.
Patients reached the end of their tether on Friday when many were unable to contact the centre by phone at all.
It later emerged that hard-pressed reception staff had been run off their feet by complaints as it is understood that every GP was off ill.
Another patient, who asked to remain anonymous, added: "It's in shambles. I phoned every day for past four weeks and still can't get an appointment."
Another woman said she had been "phoning every day" to try and obtain a repeat prescription for her antidepressants and was told "phone the next day" as her situation did not constitute an emergency.
Torry Medical Practice has 6,800 registered patients and the ACHSCP has introduced a full-time practice pharmacists and increased the nursing team.
The group last night vowed to make improvements in the wake of the criticism.
A spokesman said: "A great deal of work is being undertaken to further improve services at the Torry practice.
"A new interim clinical lead is now in post, pending the start of a permanent GP lead in the new year.
"Two new advanced nurse practitioners and a chronic disease administrator will all start work at the practice next month.
"Training for practice staff is also going ahead in order to further enhance their skills.
"The Torry practice has moved onto a fully triaged system whereby all calls, emergency and non-emergency, are triaged by a GP and assessed.
"If required, the patient will be given an appropriate appointment based on clinical need."