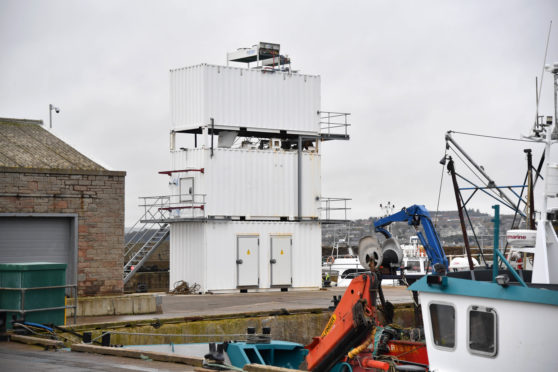 An ice plant which fishermen hoped would help rejuvenate a north-east fishing town is still not open – five months after it was due to be.
Plans for £400,000 ice plant at Macduff were welcomed last year, with hopes it would increase landings and reduce time and costs for local boats.
But the completion date in April was delayed and the official opening date in June was postponed.
And last night, the development was branded a "total shambles" after it emerged it may take until the end of the year to open.
The council has confirmed the problem is due to "mechanical breakdowns" which have extended the commissioning and testing period.
Skipper John Clark, who owns and operates trawler Reliance II, last night demanded answers about the project, which has been partly funded by the European and Maritime Fisheries Fund (EMFF).
Mr Clark said: "Months have gone by with no one working on it. It's so bad. It's not even been painted and rust has started coming through.
"We want answers to this fiasco so we asked at the Macduff harbour advisory committee.
"This is something that should have been good for Macduff but is turning out to be a disaster and a total shambles."
A council spokesman confirmed the plant is operational but it "undergoing an extended period of commissioning and testing before it is formally handed over".
He said: "There have been two separate mechanical breakdowns since the commissioning phase began which have accounted for part of the delay.
"The contractor has been addressing these and is also arranging for the plant to be painted.
"The plant's rake system has since been fine-tuned to ensure that ice delivery is within the target rate of 90kg/min and we hope to be able to confirm a handover date in due course."
Macduff harbour advisory committee chairman Ross Cassie admitted the delay had been "disappointing".
He said: "I fully understand that public sector stuff can take a while but this was due to open in April and we were categorically told it could be up and functioning then.
"I've been assured it will be up and running by the end of this year, fully operational and working."