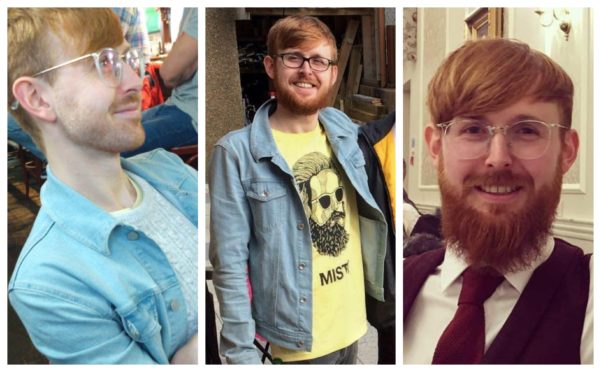 The family of Ruairidh Sandison have donated almost £3,000 to charity in his memory.
Music was the 24-year-old's passion and the sum has been shared between Sistema Scotland's Big Noise Torry, Nordoff Robins and Tiny Changes.
Mr Sandison disappeared after a night out on August 10 and, after an extensive search undertaken by the emergency services, friends, family and community volunteers, his body was discovered on September 18.
During that search, his friends launched a Go Fund Me page in the hope of raising the money needed to purchase a drone.
Supporters donated £1,695  in just two days but with the search ending a short time later, the equipment was kindly refunded.
Now, along with the money raised at Mr Sandison's funeral, £2,774.14 has been shared between the three music-focused charities.
His family released a statement saying: "These charities have been chosen to
reflect Ruairidh's lifelong passion for music, compassion for others and his caring nature.
"Ruairidh had played in bands from an early age, gigging around the country with The Shores and Sweet White."
A share of the money was given to Tiny Changes, a mental health charity supporting young people set up by the family of Frightened Rabbit band member Scott Hutchison following his death in 2018.
Having seen him play live multiple times, Mr Sandison was known to be a huge fan of Scott's music, with Frightened Rabbit and Mastersystem among his favourites.
Mr Hutchison's younger brother Grant told the family: "It means so much to me that you have chosen to donate to Tiny Changes in Ruairidh's memory and you've given us the responsibility of using that donation to make a change in young people's lives."
Money was also donated to Nordoff Robins, the UK's largest independent music therapy charity, which uses music to enrich the lives of people with life-limiting illnesses, disabilities and feelings of isolation.
The third charity, Big Noise Torry, is a branch of the Sistema Scotland charity, which aims to counter social challenges by using music to instil confidence and enhance the children's experiences.
CEO Nicola Killean said: "We were deeply saddened to hear about Ruairidh Sandison's death.
"We are touched and grateful that his family and friends have chosen to make a generous donation to Big Noise Torry in his memory.
"It will support our work to help children in this community develop a range of life skills as they learn to play music and perform together through our Big Noise programme."